People
Brian Mooney re-elected to the City's local government
Friday 24 March 2017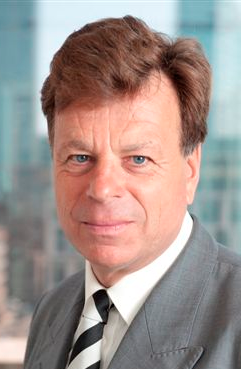 Ex-Reuters journalist Brian Mooney (photo) has won re-election to the City of London's governing body in a poll contested by candidates led by former colleague Peter Kenyon.
Mooney was returned for a further four-year term to Common Council, which runs the capital's financial district. He topped the poll in Queenhithe which he has represented since 1998.
He and another elected member were opposed by a candidate fielded by Kenyon's Labour in the City group. Kenyon himself did not stand for election. Candidates are usually bankers, lawyers and accountants.
Labour won a record five of the eight seats it contested in Thursday's elections for the authority's 100-seat lower house in a breakthrough for the party and a challenge to the centuries-old political independence of the City.
"The aim is to shift policy in a more progressive direction," Kenyon said before the poll. "The aim is to see if an ancient institution can be used for the common good."
Many in the City want to fend off the entry of party politics, arguing that it will make it harder to make long-term decisions in the interests of Europe's biggest financial services hub.
"There is little appetite for introducing party politics into the City of London Corporation," Mooney said. "There is scant support in the Square Mile for [Labour leader] Jeremy Corbyn and his followers. There is no enthusiasm in a predominantly pro-business ward, such as Queenhithe, for idealistic but old fashioned cooperative socialism." ■