People
Ex-Reuters journalist David Fox arrested in Bali for drugs possession
Monday 10 October 2016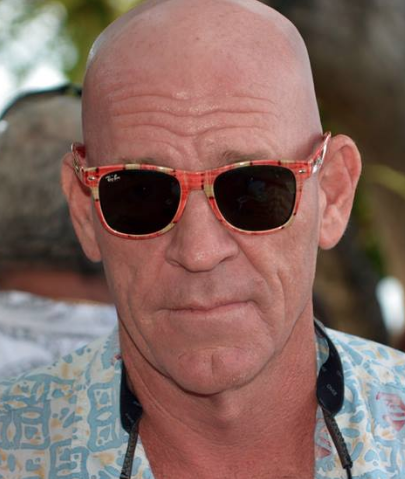 Former Reuters correspondent David Fox (photo) is under arrest in Bali for alleged hashish possession and could face up to 20 years in jail, Indonesian police said on Monday.
Fox, 54, and Australian businessman Giuseppe Serafino, 48, were detained on Saturday for allegedly possessing small quantities of the drug.
Police are questioning both men as suspected drug users. If found guilty of possession they face up to 20 years in prison under Indonesia's tough anti-narcotics laws. They will escape the death penalty as they are not accused of drug trafficking, which is a capital crime in Indonesia.
Fox, originally from Zimbabwe, lives in Bali. He told police he had been using hashish for years due to the stress of covering war zones, AFP reported.
"He started using hashish because of a work assignment as a Reuters journalist reporting from a conflict zone in Somalia," said Nyoman Artana, deputy police chief in the Balinese capital Denpasar.
Fox joined Reuters in 1991 and covered many conflicts and natural disasters including Bosnia, Rwanda, Pakistan, Afghanistan and Iraq. In April 2011, after three months as bureau chief in Jakarta, he was fired over an off-colour remark he made in an Reuters Internet chat room.
Authorities raided Serafino's house in Sanur, in the south of the island, after a tip-off from local residents that a foreigner living there had been using drugs, police said. They found about seven grams of hashish in the house and Serafino named Fox as someone who helped him buy the drugs, according to Artana.
Officials got Serafino to call Fox and arrange a meeting in a bar in Sanur, where the Briton was arrested. Police found 10 grams of hashish in his pocket and at his house, along with a bong. The Australian had admitted using hashish and said he was using it to help treat cancer, according to Artana.
An Indonesian soldier and police officer have also been arrested and are being questioned for allegedly offering to supply drugs to Serafino.
The British embassy in Jakarta said it was providing consular assistance to a British national arrested in Bali. Australia's department of foreign affairs and trade confirmed it was providing consular assistance to an Australian man arrested in Bali. ■