People
Mike Collett takes his foot off the pedal
Thursday 1 December 2016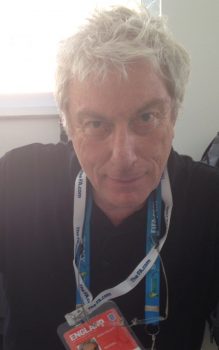 Mike Collett (photo), Reuters' global football editor since 1996, stepped down yesterday after more than two decades with the agency.
At 63, he says it is time to make a change after working for so long in the non-stop, 24/7 world of agency journalism.
"I'm not retiring, just taking my foot off the pedal," Collett said. "It's not normal or necessary for a man in his 60s to be tearing round with a deadline looming every minute. I'm going to keep working because I still love the game despite all the nonsense in it and because people are out there who still want to employ me, but at a less frenetic pace."
Collett joined Reuters in 1993 after working at UPI and as a freelance. He reckons that he covered sport in 52 countries for Reuters. He also produced the Complete Record of the FA Cup, working in his garden shed where he installed his laptop and his vast collection of football books.
Collett has survived two bouts of cancer in the last six years but now has a clean bill of health. He says that he will continue to watch as much of Tottenham Hotspur as he possibly can. "I hope to stay alive long enough to see them win the league, but I'm hedging my bets for the time being in that respect." ■