People
Dinosaurs from near and far at the summer feed
Friday 12 May 2017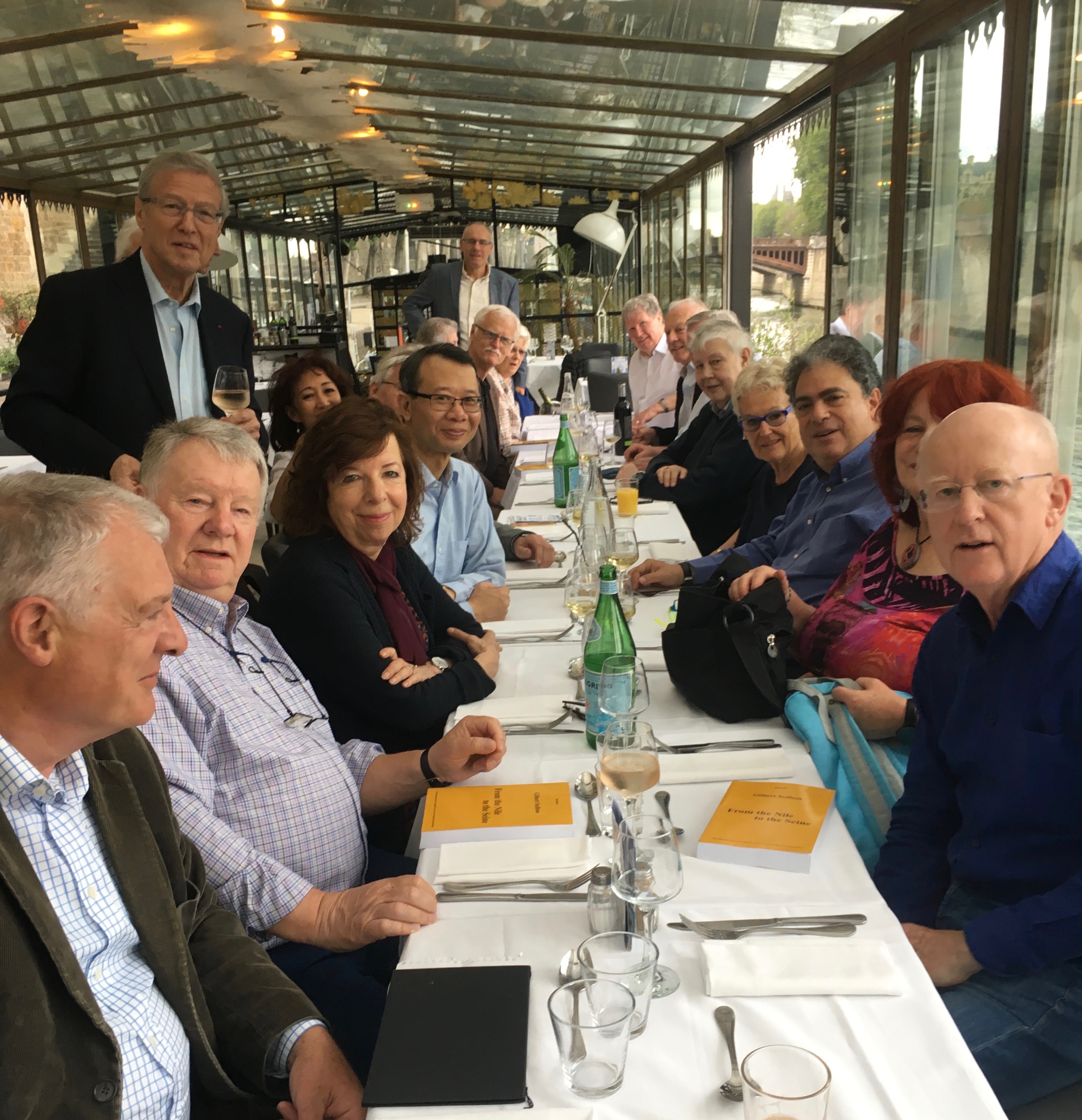 This year's version of the Reuters Paris Dinosaurs' summer feed took place on the Seine in the heart of the French capital, Bernard Edinger writes.
We were delighted to be joined aboard the good ship La Nouvelle Seine, moored in the shadow of Notre Dame Cathedral, by Andrew Callus, Reuters' current Paris bureau chief.
We were also especially honoured to have among us for the first time correspondent Jim Pringle and his wife Millie who arrived from Bangkok.
Copies of the memoirs of the late Gilbert Sedbon (From the Nile to Seine) were available thanks to his sons Eric and Thierry.
The following Dinosaurs and spouses attended: Meg Bortin, Nick Bray, Bernard Edinger, Bob (and Doodie) Evans, Claude Fillet, Peter Gregson, Martin Leeburn, Donald Nordberg, Julian Nundy, Chris (and Maï) Peterson, Jim (and Millie) Pringle, Claire Rosemberg, Alan Riding, Paul Taylor, Pierre Tran, Phil Wardle, Terry (and Yo) Williams, Tony (and Fay) Winning.
PHOTO by Claude Fillet ■