Archives
Hauppauge sat dish farm strikes 'sad note'
Sunday 24 April 2016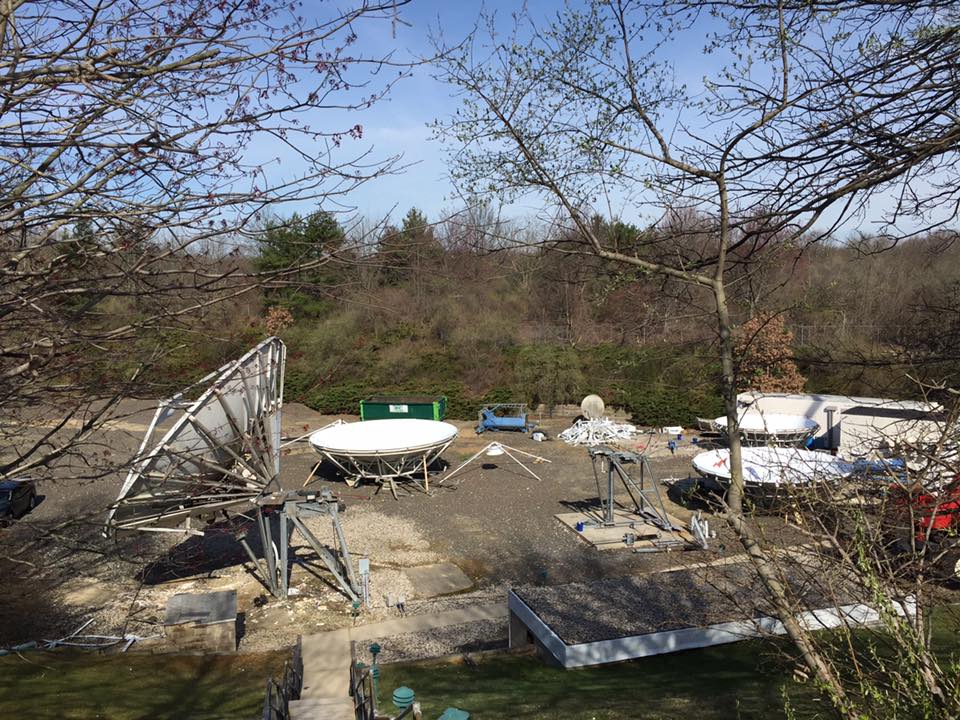 Satellite dishes at the Reuters Technical Centre at Hauppauge, New York have been taken down and are being broken up in preparation for closure of the facility.
The centre, opened in 1982, is being phased out with a moving target date of 2018.
When the facility at 90 Davids Drive on Long Island was originally planned, it was mainly for operations staff with space for 15 or so programmers. That was thought to be more than enough. By the mid-1990s programmers had two buildings of their own and more than 550 people worked there.
Previously, Reuters America operations were housed at 1212 Avenue of the Americas in Manhattan alongside the early technical development function.
Landscaping was necessary at Hauppauge to accommodate the large satellite dishes in a huge pit to make them invisible from public highways and thereby satisfy local planning regulations.
Michael Catania posted this picture of the scene earlier this month and commented: "This past week a sad note in HTC's history." ■