The Reuter Society
How the Reuter Society began
Thursday 3 December 2015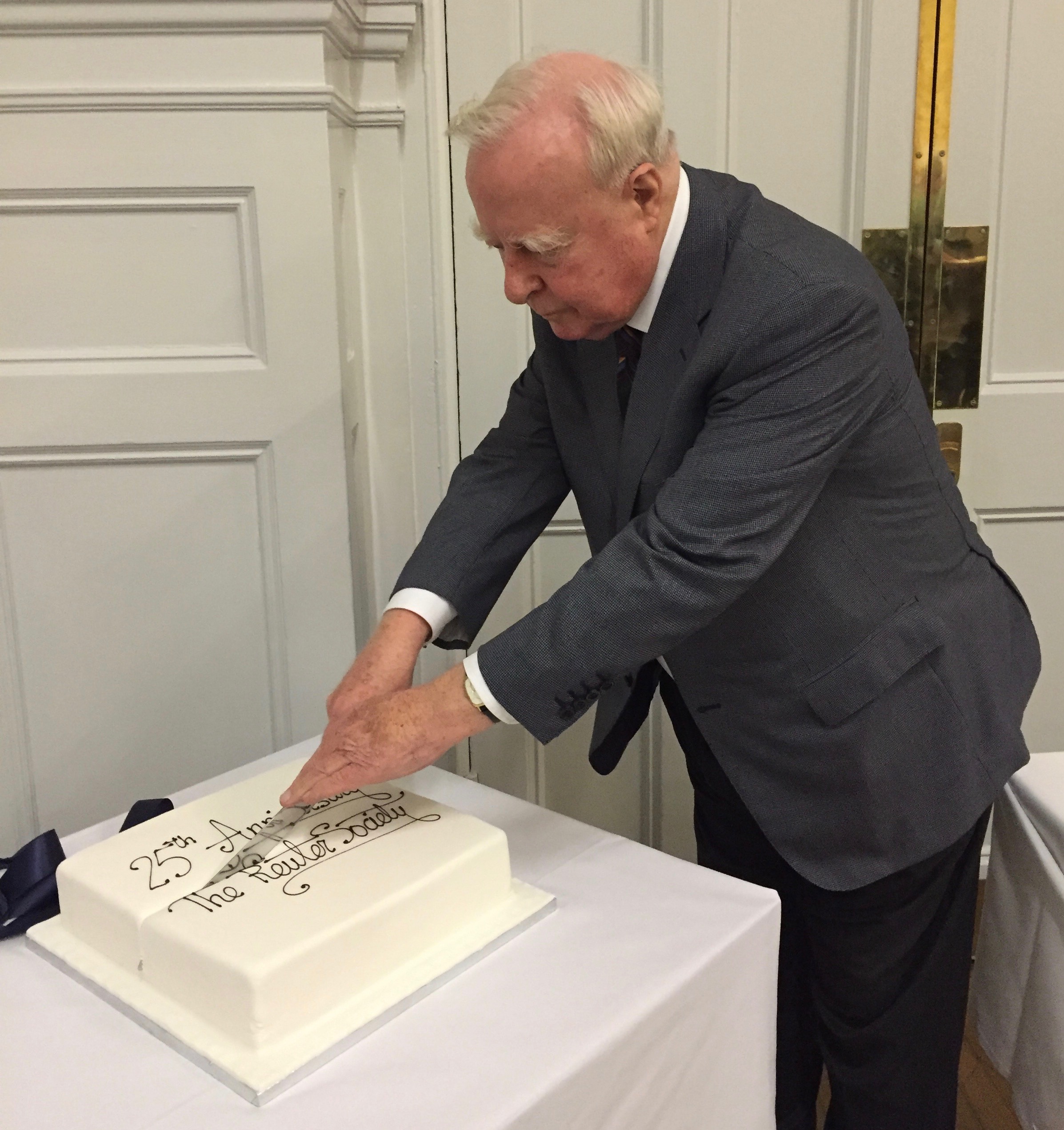 The Reuter Society's 100th meeting was celebrated with a revelation: it was inspired by another news organisation's alumni club.
It all began with United Press International's Downhold Club, said Michael Nelson (photo), former Reuters general manager. He suggested to Aleco Joannides that Reuters should have an alumni club too, and thus it began in 1990.
Nelson made the disclosure as he proposed a toast on the Society's 25th anniversary.
Earlier, the Rev Canon Dr Alison Joyce, spoke about her first year as rector of St Bride's, the journalists' church in Fleet Street. Although most news organisations long ago moved away from what used to be the centre of the British newspaper industry, "The new generation, even when located elsewhere, know we are here."
Journalists are a pretty Godless lot, she said, but there was still a surprisingly deep bond of affection with the old Fleet Street and some had told her "When we need you, you are here for us". There was still among her congregation a core of people who worked as journalists and printers, though increasingly it comprised members of the business community and lawyers who had taken over many of the old newspaper offices.
The rector paid tribute to Maria Golovnina, the Reuters bureau chief who died in Islamabad in February aged 34 - "tragically young" - and whose memorial service was held at St Bride's in June. The precise circumstances of her death remain unclear, she said. "She was astonishingly able, gifted and courageous."
A minute's silence was observed in memory of Diana Drayton, the Society's founding secretary, who died on 27 November.
---
PHOTO: Michael Nelson cuts a cake to mark The Reuter Society's 25th anniversary. ■