Haunts
Cordial it wasn't
They starred on Broadway and slummed on Seventh as a growing colony of expat journalists expanded Reuters' American domain. Proximity to the newsroom high in a skyscraper with views of the Manhattan roofscape, across the Hudson to New Jersey and beyond was key to the location of any refuge from the desk: journalists needed more than their lunchtime to carry out editorial planning sessions. Rousing scenes of alcohol-stoked global news stars vying to command the marathon editorial meetings are still evoked.
---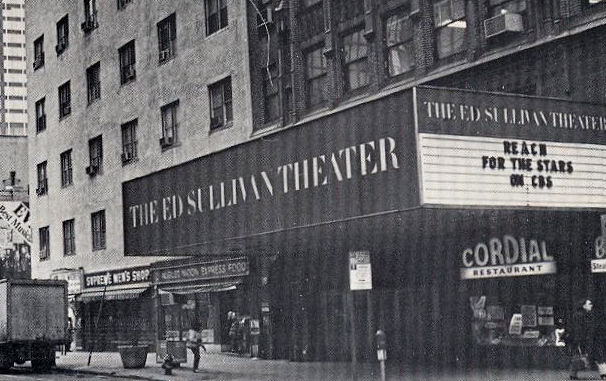 Back in the 1970s, the traveling journo arm-bending show in New York made a move from starring on Broadway to slumming on Seventh as the Cordial bar changed hands and moved itself up too many notches for the taste of Lunchtime O'Booze and his cronies. "Lunchtime," of course, as many an old hack knows, was the mythic representative of a certain type of London journo - the likes of which NY didn't see much of until Reuters moved a growing contingent of Commonwealth members - Australia, Canada, Rhodesia and the UK were all represented at the time - to its expanding American empire.
Even before the Cordial became the ship of state, back when I joined Reuters from the AP in 1972, there was a certain style of individual seen not far from the then Sixth Avenue HQ of Reuters. In the late 1960s and early 1970s the Pig n Whistle, located on the nether end of Rockefeller Center, made an earnest attempt at being from the British Isles - good enough for most Yanks, and cheap enough for the rest of the thirsty hacks.
The owners have since elevated their hack customers. The Pig has moved and its website looks back:
It all started back in 1969 at the opening of a restaurant and a bar called "Pig n Whistle".​ The original restaurant was located in the Old Townhouse of President Taft on West 48th street, in the heart of New York's Rockefeller Center, the friendly people and atmosphere quickly became the meeting place for New York's literary and banking elite.
Proximity then, as was later the case at the Cordial and Mulligan's, was always an issue for Reuters folk. It was a simple fact that news people of the time needed more than their lunch hour to carry out editorial planning sessions.
Here I must recall some of my training for Reuters, watching suited and scrubbed, briefcase-toting commuters hustle by the window of the Red Rose bar on 49th Street in an even earlier day after we ended the overnights at The Associated Press in Rock Center. The breakfast thirst quencher was boilermakers, following the personal tutelage of a legendary AP editor named Ed Dennehy, for whom I worked. As an aside, some may recognize the name of his son, Brian, in today's entertainment firmament.
[Note: A boilermaker is a shot of bar whiskey with a pint of beer. Properly taken, one ceremoniously or otherwise drops the brimming shot glass into the pint and drinks it all down in one go.]
I haven't been in a fist fight since I took a swing in the Cordial and missed the target by six inches
Anyway, as a Yank, I later learned that overnights at the AP were known at Reuters as lobster shifts. I don't know if that had to do with red faces, or what. Perhaps another old hack knows the answer.
When Reuters moved its New York editorial ops from Sixth Avenue to Broadway, the Cordial was extremely well positioned for the thirsty as it was directly across from the new digs at 1700.
The Cordial was tucked under the marquee of the Ed Sullivan Theater Building, now the home of late night TV personality David Letterman. Interestingly, his quirky style evokes the scenes of alcohol-stoked Reuters news stars in earlier years vying to command the marathon "editorial meetings," some of which went deep into the evening.
The Cordial featured a typical New York long bar, with a row of booths along the opposite wall. A wiry limey who learned his trade on cruise ships manned the bar and told sea stories of everything from smuggling to having to fend off the steam queens, as maritime gays were then known.
The late former company chief, Glen Renfrew*, led his staff in the earliest days at the Cordial when he was Manager, RNA. It was a fact that occasionally he did more than just hoisting and verbal jousting, at which he was a champion. A dozen or so years later, not long after the company went public, many questions were asked about his personal history.
"No, I haven't been in a fist fight since I took a swing in the Cordial and missed the target by six inches," was his response to a persistent investor he and I met with one day. But his prodigious memory suddenly became inaccessible when the questioner pursued further pugilistic activity, honed long before Reuters when Renfrew worked the Australian mining camps to get himself through college and it was every man for himself.
A few years on, the Cordial changed hands and became less cordial. Mulligan's hove into view. Americans could go back to calling the place the "kor-jul" rather than the "kor-dee-ahl," as we had been instructed was the proper pronunciation.
The steam table Irish bar was a longer crawl - two blocks north and one over by the shortest route - but it stood the test. Cheap pints and hot, if a bit greasy, food to soak it up made the place a quick new substitute editorial centre. It also stayed open later, so the overnight shift could have a good stab at it before the late night became early morning. It was not for nothing that the number for the telephone booth at the back of the joint was posted next to the slot on the General News desk.
The hard-nosed Irishman who ran the place couldn't have been happier. Having had to straighten out some seriously demented late night denizens of the area for many a year, our crowd was not only less inclined to the dark side but could be relied upon for a steady stream of the ready, which occasionally ballooned to quite handsome levels, especially around pay days.
And the intellectual, or at least fact-loaded levels of conversation drove off most of the undesirables who formerly haunted the place, albeit replacing them with others who talked too much. But they spent well.
Just a few names I can recall from my time at the bar include: Walter McCabe, Mike Rhea, Gordon Ditchfield**, Ross Gilligan, Lloyd Timberlake, Kevin Cooney***, Bob Brewin, Jerry Kearney, John Pine, Barry May, Ron Clarke, John Jessop, Neil Winton, John Wallace, Walter Bagley, Dave Nicholson****, among so many. Apologies to all fellow attendees whose names are missing - unfortunately, the fog of time and the effects of the hours at the bar cloud my immediate recall.
In any case, the ultimate goal of this item is to gather recollections. So, please add your stories of this great old watering hole.
I will help start you off with a couple from my former colleague at the AP, Mike Rhea. I am happy to say I was instrumental in luring this burly ex-Marine from Dewey, Oklahoma to Reuters, not long after I moved in. He established himself in a long career as one of our most loyal and trenchant journalists, both in New York for many years and for another 10 in Washington, prior to retiring in 2005.
I spoke with Rhea by phone at his Delaware home on 7 November 2008 and asked him the name of that bartender. He replied that there were several, all named John, including the hard-nosed Irishman I recalled. His recollections:
One time Kevin Cooney and I were there late and the Nelson Eddy, Jeanette McDonald movie Indian Love Song came on the TV. John wanted someone to watch it with, so he locked the door and started pouring for free. We stayed there until dawn with him.
Rhea relates another connection to a Mulligan's bartender he hadn't seen in at least five years: He was doing union informational picketing on the street outside at the Reuters office on Wall Street in lower Manhattan one day when the bartender happened along. Without so much as a pause he looked Rhea in the eye and said 'Wild Turkey'. Wild Turkey bourbon, of course, was Rhea's tipple of choice back in those days.
Those bartenders knew their customers.
Rhea, like so many of us, especially nowadays, knows only too well the value of time. His further recollections came within hours in an e-mail. Here they are:
After my mother died, I got time off, but absolutely nothing else from Reuters. However, I got a sympathy card signed by two owners and three bartenders from Mulligan's.

One morning after the overnight, Walter McCabe, myself, Kevin Cooney and Jerry Kearney were in Mulligan's at about 8:30 a.m. Kearney, McCabe and I had worked the overnight. Cooney was in for a Breakfast of Champions. McCabe noticed that the American flag on the Omni Hotel, on the west side of 7th Avenue between 55th and 56th had been raised upside down. Kearney was dispatched to ask if the hotel was in distress, since that was the code for ships. The flag was righted.

Kearney once stepped out of Mulligan's and caught a garbage truck to the Long Island railroad. The driver was another customer, and he offered Jerry a ride to the station.

On pay day, a rookie was left to guard the office and everyone else went to Mulligan's. Checks were cashed there. The bartenders didn't bother to ask. They took the costs of rounds out of piles of money in rotation until somebody left. One pay day, I had 22 shots of bar bourbon (a rough count) and started home to New Jersey. I felt the lights going out and pulled into a parking lot of a diner in Union City. I woke up three hours later with the windows fogged up and a police car next to me. It was a coincidence. But I had no recollection of where I was, so I concocted this plan. I would go in, eat breakfast and then ask the cashier: "How do I get to Rutherford from here?" I figured that if she said: "Rutherford where?" I was in big trouble. It turned out to be a couple of turns away.

I had a Woody Allen experience in Mulligan's. This guy found out I worked for Reuters and told me he wanted to be a journalist. He quoted me some of his poetry. I told him I knew a couple of guys who ran a weekly in the Gramercy Park area and said I'd recommend him. I noticed he had tattoos on his wrist below his long sleeved shirt. Then he said: "Look mister. I don't want to lie to you. I did all my writing in prison. These are prison tattoos." Then I asked him why he'd gone to prison. He said: "I killed a man in a bar."
Last story: Once, on the way in to the overnight, I walked into Mulligan's and thought I was in The Twilight Zone. The place was full of men in tuxedos and women in gowns. I asked the bartender. It was the London Symphony. The orchestra was playing around the corner in Carnegie Hall, and its members found that Mulligan's was the only place they could get Guinness on tap.
*Glen Renfrew died on 29 June 2006.
**Gordon Ditchfield died on 28 October 1999.
***Kevin Cooney died on 26 November 2004.
****Dave Nicholson died on 2 August 2009.
PHOTO: The Cordial, tucked under the marquee of The Ed Sullivan Theater on Broadway, in 1972.
---
Michael Reilly joined Reuters in 1972 as an econ desk reporter/editor in New York. In 1974 he opened Reuters' full time news operation in Canada and set up bureaux in Toronto, Montreal, Ottawa and Vancouver. Later roles included product planning manager (marketing) in New York, deputy manager for Reuters America, investor relations manager, and executive vice president, external relations and chief spokesman, Americas. He left the company in 1996. ■