Library
How I started as the poor bastard answering the phone in the Reuters office
Tuesday 4 April 2017
ROBIN LUSTIG - Is Anything Happening? My Life as a Newsman - Biteback Publishing - 2017
Robin Lustig (photo) is one of the most prominent (British) radio journalists of his generation, but very few of his listeners - apart from readers of this website - know that the first seven years of his long and distinguished career were spent at Reuters.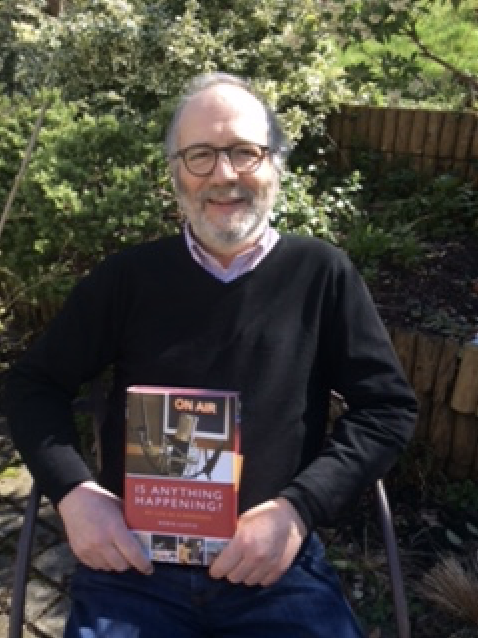 Some ex-colleagues who went on to more high profile (television) or better paying (PR, consulting, etc) jobs are occasionally discreet or dismissive about the fact that they began their careers at Reuters.
Not so Robin whose newly-published book begins with these lines: "In the days before the internet, mobile phones, Twitter and 24-hour news channels - in other words, in the days just after dinosaurs roamed the earth - there was only one way for British foreign correspondents to find out what was happening on their patch.
"The procedure was to phone the local office of Reuters news agency - after a boozy long lunch or a weekend on the beach - and to ask the poor bastard who was on shift: 'Is anything happening, old boy?'
"That's how I started: as the poor bastard answering the phone in the Reuters office."
Robin began as a graduate trainee in London in September 1970. He was assigned to Madrid from May 1971 to May 1972, to Paris in 1972-73, and to Rome from 1973-77 with brief periods on the World Desk in between. Leaving Reuters in 1977, he went to the newspaper The Observer for 12 years and then to the BBC for 23 years until he retired.
In Britain, he was known for his work on Radio 4's The World Tonight and for listeners outside the UK, he was known for presenting Newshour on the BBC World Service.
Robin came to Reuters after graduating from Sussex University which he entered after a gap year as an 18-year-old music teacher in Kampala, Uganda.
Arriving at Reuters, he recalls the legendary then-general manager Gerald Long as a man who was "aggressive, short-tempered, arrogant and intolerant of fools".
Long told the new batch of trainees, including such now well-known figures (to old Reuterians) as Paul Majendie, Barry Moody and Julian Nundy, on their arrival: "I'd rather you were second and right than first and wrong."
"It is a principle I've tried to follow ever since…" Robin writes.
Robin clearly has a grudging respect for Long but cannot resist telling the full story of how "Chairman" Long brought about his own downfall when he was later managing director of Times newspapers. He engaged in a very public exchange about French cheeses, of which he claimed to be an expert, with the owner of a famed French restaurant in London. Long agreed to having the exchange published in full in The Times, apparently angering the paper's owner Rupert Murdoch who kicked him upstairs and out of harm's way.
Robin recalls such other extraordinary Reuters personalities as Madrid bureau chief John Organ, famed for wearing an opera cape, and the legendary Pedro Diez, the bureau's one-handed telex operator.
In Paris, Robin writes about then bureau chief (and future Reuters editor) Jonathan Fenby who was "ferociously bright and attacked typewriters with such energy that, when he was in full creative flow, it sounded as if the bureau was under machine-gun attack." I was a member of the same bureau at that time andcan still hear the staccato of Jonathan's typewriting as I write these lines.
What is refreshing about Robin's book is that, compared to an inordinate number of other journalistic memoirs, he does not claim to have spent his life mopping the floor with the opposition.
Robin freely admits the inevitable and occasional cock-up and missed story.
And concerning new techniques and the future he freely admits, "…even if journalists now know more - and have access to more information - than they ever did before, they still only know a tiny fraction of the truth.
"They work under pressure, sometimes in great danger and usually at great speed: What always surprises me is not how much they get wrong, but how much they get right." ■