News
Review of the year 2014
Monday 22 December 2014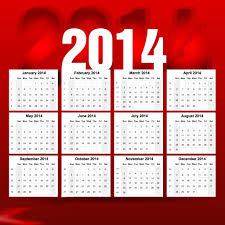 More cost-cutting and organisational change marked the past year at Reuters and Thomson Reuters. Following are some highlights of developments reported on The Baron.
JANUARY
Editor-in-chief Stephen Adler reiterated Reuters' commitment to independent, unbiased, on-the-ground journalism, said Thomson Reuters is committed to the news operation, and unveiled plans "that respond to, and anticipate, changes brought about by new technologies, new user behaviors, new competitors, and new global business realities".
Daily spot foreign exchange trading volumes on Thomson Reuters dealing platforms fell 11.5 per cent to the lowest level since the company started tracking the data four years ago.
Reuters changed its global general manager structure to streamline the group and improve support to newsrooms.
FEBRUARY
Bloomberg increased its dominance over Thomson Reuters as more clients preferred its $20,000-a-year terminal. The Reuters brand had been downgraded under Thomson ownership while Bloomberg was on the up and up, an analyst said.
Thomson Reuters reported worse-than-expected results, swinging to the merged group's first loss due to what it termed "headwinds", costs of cutting 3,000 jobs, higher taxes, reductions in spending by financial customers in Europe and Asia and a weaker legal business in Latin America.
MARCH
Thomson Reuters chief executive James Smith defined a new statement of purpose and set of values that required new thinking and behaviour by employees to achieve a unified enterprise.
Reuters launched Reuters Access, a one-stop self-service e-commerce website offering the rights to Reuters' best archival pictures and video for sale directly to small and medium sized customers in the United States.
Reuters editor-in-chief Stephen Adler reinforced editorial's new strategy of simultaneously reinforcing the agency's traditional core and expanding it "to include more forward-looking, insightful, exclusive and enterprising journalism".
APRIL
Thomson Reuters was recognised as Best Data Provider to the Sell Side at the Sell-Side Technology Awards.
Thomson Reuters was off to a solid start, chief executive James Smith said in a statement accompanying the group's first quarter results that showed performance consistent with full-year expectations.
Two journalists won Reuters' first text Pulitzer Prize for distinguished international reporting. The $10,000 prize was shared by Jason Szep and Andrew R C Marshall "for their courageous reports on the violent persecution of the Rohingya, a Muslim minority in Myanmar that, in efforts to flee the country, often falls victim to predatory human-trafficking networks".
MAY
Thomson Reuters' chief transformation officer Neil Masterson delivered a progress report on a company-wide shift in focus and told its 55,000 staff transformation would require some significant changes.
Reuters set out new guidelines for news coverage in the Americas aimed at excellence in breadth and depth. The result would be greater discipline on story length - under 500 words - to make time for more reporting and editing of distinctive content.
A promising first quarter put Thomson Reuters on a solid footing to grow this year, the company told shareholders. More cost-cutting is set for the next three years. Growth would come mostly from "organic initiatives' rather than acquisitions, chief executive James Smith said at the company's annual meeting in Toronto. It would be driven by culture change among its nearly 58,000 employees around the world. The aim was to simplify the business and emphasise sales. Chairman David Thomson said the company was looking for ways to spend less. It planned to cut $400 million in costs by 2017.
JUNE
Thomson Reuters reduced the number of staff at its European regional management headquarters in Switzerland.
Reuters appointed a new company news editor for the Americas with a mission to get everyone in the region thinking about ways to tell corporate stories.
Former Reuters correspondent Peter Greste was jailed for seven years after an Egyptian court convicted him of helping a terrorist organisation by spreading lies.
JULY
Reuters said it would coordinate its pictures, video and text ever more closely and treat them all as key elements of any coverage plan.
Reuters rolled out a "culture-and-values training program" for journalists promoted to newsroom management jobs.
Thomson Reuters reported a nearly flat but better than expected quarterly profit that beat analysts' estimates as cost cuts helped boost results

.
AUGUST
Reuters pledged to protect the confidentiality of its sources and continue to report on the US government and its agencies vigorously.
Average daily volumes in the global foreign exchange market dropped by almost 14 per cent as traders took their summer breaks and volatility approached historic lows.
I

nvestment website The Motley Fool said Thomson Reuters was somewhat vulnerable to competition, something that would become much more apparent if the company faltered again as it did with the botched release four years ago of its latest financial data and trading desktop product, Eikon.
SEPTEMBER
Reuters remained adroit and adaptable, CEO Andrew Rashbass said at the inaugural meeting of the Reuter Society of America in New York.
Reuters closed Counterparties, an e-mail and linkblog service for financial news and commentary that offered a curated look at the day's big business stories.
Thomson Reuters launched an online monitor to identify and analyse trends, topics and other information in global news coverage of climate change.
OCTOBER
Reuters editor-in-chief Stephen Adler warned staff that job cuts over the past year would not be reversed and that editorial numbers world-wide would remain for the foreseeable future at around 2,500, 500 down on the level before the reductions began.
The Trust Principles were alive and well and kicking, said Uffe Ellemann-Jensen, chairman of their guardians, Thomson Reuters Founders Share Company.
NOVEMBER
Reuters stopped allowing readers to comment on its stories posted online and said it would leave it to social media like Facebook and Twitter.
Reuters editors around the world agreed new word limits in an attempt to "tighten up the file and give us more room to focus reporting and sub-editing effort on the stories that matter most".
Reuters launched its new TV product - a $1.99-a-month smart video app aimed at young professionals hooked on news.
Reuters editor-in-chief Stephen Adler told staff of more imminent job cuts and said that, in "dizzyingly fast" changing market conditions, resources within the agency had to be shifted to areas where promising growth opportunities were seen.
DECEMBER
Reuters was second only to The New York Times as world leaders' favourite news source on Twitter.
Reuters revamped its Washington bureau, where several editors departed over recent months, as "part of our effort to add depth and speed to the file".
Reuters' budget for the coming year would be tight but sufficient to fund great journalism throughout the world and fuel new areas of growth, editor-in-chief Stephen Adler said.
Reuters changed the way it trains journalists to give more importance to on-the-job learning and reduce emphasis on the agency's stand-alone training operation. Starting on 1 January, the training team would be smaller.
more... ■