News
Reuters editors talk up journalism careers
Tuesday 25 August 2015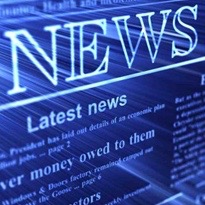 One current and three former Reuters editors aim to inspire the next generation of global journalists.
They are managing editor Paul Ingrassia, former head of news Stephen Jukes, former global head of multimedia content Greg Beitchman and ex-managing editor Tom Thomson.
All four are appearing at Future NEWS, a conference for 18- to 25-year-old undergraduates who aspire to be journalists.
It's being held at the Scottish Parliament building in Edinburgh on 4-6 September, supported by Scotland's devolved government.
Some 110 young people are taking part, half from overseas being selected and brought to the UK by the British Council from 20 countries.
Jukes is now dean of Bournemouth University's media school, Beitchman is CNN's vice president, content sales and partnerships, and Thomson is a board member of the British Council, the UK's £1 billion-a-year cultural relations and education organisation.
Other partners are the BBC, Scotland's commercial TV company STV, international independent TV producer Tinopolis, the main British university journalism schools and a consortium of Scottish newspaper companies led by the Herald & Times Group.
The Future NEWS advisory board is chaired by Baroness Usha Prashar, formerly a non-executive director of ITV and Channel 4. ■