News
Office move seen for Thomson Reuters in India
Monday 23 January 2017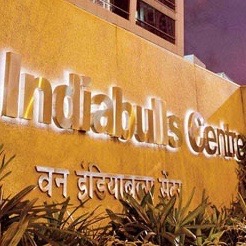 Thomson Reuters may shift its India headquarters to a new location in Mumbai, an Indian publication speculated after the company leased space in a centrally located business district.
"In a deal that could lead to Thomson Reuters likely shifting its India headquarters to One Indiabulls Centre in Mumbai [photo], the company has recently leased 32,416 square feet office space in the commercial building in Lower Parel, Mumbai, according to two people in the know of the development," The Economic Times reported.
Confirming the deal, Vishal Parekh, chief financial officer, Thomson Reuters India, said: "The new office will provide best in class infrastructural facilities to our employees and help in providing excellent service and experience to our customers."
Thomson Reuters has paid a security deposit of Rs80 million for a 15-month lease on office space that could seat around 300 employees, it quoted one of the people as saying. The company already has a 20,000 sq ft office in the area.
"The company could potentially be making the new office as its India headquarters," said the second person.
Other occupants of One Indiabulls Centre include Bloomberg and financial services firms.
Thomson Reuters employs about 8,800 people in 17 offices in several Indian cities including Bangalore, Hyderabad, New Delhi and Mangalore. ■
SOURCE