News
Obituary: Alexander Chancellor
Saturday 28 January 2017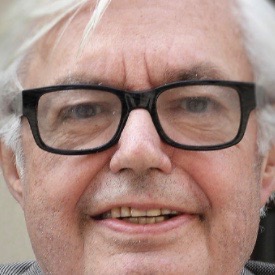 Alexander Chancellor (photo), who died on Saturday aged 77, was the son of a general manager of Reuters who himself became a Reuters correspondent before a series of senior editorships with publications in Britain and the United States.
He had been taken ill on Friday.
Chancellor grew up with Reuters. His father was Sir Christopher Chancellor, general manager from 1944 who resigned in 1959 aged 55 and died in 1989.
Chancellor junior served with Reuters for ten years from 1964 in Paris and Rome and as economic affairs editor in London.
He then became editor of conservative magazine The Spectator, deputy editor of The Sunday Telegraph, Washington editor of The Independent, an editor at The New Yorker where he oversaw the Talk of the Town section, and a columnist at The Times and The Guardian before taking over the editorial chair of The Oldie magazine in 2014 following the resignation of its founder, former Private Eye editor Richard Ingrams.
His memoir Some Times in America recorded his year at The New Yorker.
Educated at Eton College and Trinity Hall, Cambridge, in 2012 Chancellor was made Commander, Order of the British Empire (CBE) for services to journalism.
An obituary in The Telegraph said he had rapidly made The Spectator the most admired journal in the English language.
The magazine itself described him thus: "Alexander was a deceptive figure. Wreathed in cigarette smoke, often with a glass of red wine in hand, he gave an impression of extreme relaxation - an impression intensified by his unique laugh, a combination of wheeze, cackle and uncontrolled delight.
"Underneath, though, his editorial mind was whirring away all the time. Not only did he have a brilliant eye for new contributors, but he also had an innate feel for good copy. He was blessed with an in-built boredom detector. The result on the page was what every magazine reader wants - beautifully-written articles, compulsive reads, from cover to cover."
His final Long Life column in The Spectator, published on Saturday, described Donald Trump as "unworthy" to be president and said that his "days were numbered". ■
SOURCE