News
Foundation worker jailed in Tehran in state of 'despair'
Sunday 2 July 2017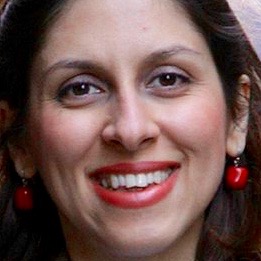 Nazanin Zaghari-Ratcliffe (photo), the Thomson Reuters Foundation worker serving a five-year jail sentence in Tehran, is losing her hair and experiencing "low and despairing" moods as her incarceration lasts far beyond her family's expectation.
Her conviction on unspecified charges relating to national security was upheld by Iran's supreme court in April, one year after her arrest. Her husband, Richard Ratcliffe, has said that he is now focusing on political pressure, urging the UK government to take up her case more seriously after recent elections in both countries.
Ratcliffe told The Guardian that while his wife's physical health has become more stable, "she is applying to see a psychologist, as she says her mood is very unstable - quick to sink into depression.
"We don't know how long this will last," he said. "We've had Iran's elections and UK elections and there's no obvious sign of anything moving, the whole court case is finished, there is basic powerlessness that there's nothing we can do."
Zaghari-Ratcliffe, 38, works within the Foundation's media development programme. She was arrested in April 2016 while she and her then two-year-old daughter, Gabriella, were about to return to Britain after a family visit to Iran. Since then, she has spent most of her time in Tehran's Evin prison, away from her daughter.
Iran's Revolutionary Guards, who arrested her at the airport, have accused her of attempting to orchestrate a "soft overthrow" of the Islamic Republic. Her husband condemned the criminal charges as "a self-serving fabrication", indicating in an update to a petition that her imprisonment might be connected to her work for the Foundation and her previous work at the BBC in London.
Ratcliffe said he is going to meet Alistair Burt, Britain's new foreign office minister, next week. "Now that we've exhausted possibilities in Iran, it's time to put the focus back on pushing the British government to do more," he said. ■
Source