News
Obituary: Bruce Russell
Friday 13 October 2017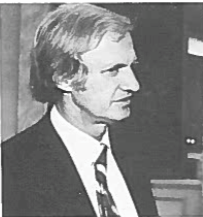 Bruce Russell (photo) was an Australian journalist who hitch-hiked from Alaska to Brazil and later landed what he called "the plum assignment" of Los Angeles.
Russell, who has died aged 88, spent most of his 38 years with Reuters reporting the United States from the west coast to the east.
He began on the Melbourne Herald then run by Rupert Murdoch's father Sir Keith Murdoch before undertaking his journey from north to south America. His book about that adventure, Carnival Bound, was published in 1954.
That was the year he joined Reuters to report coups and wars in South East Asia and the Congo before being sent to Los Angeles. In Hollywood he met such stars as Bing Crosby, Bob Hope, Dorothy Lamour, Marlon Brando and Elvis Presley.
He also met Ronald Reagan, who he would later cover when the B-movie actor-turned-politician became president of the United States in 1981. By that time Russell had moved to the East coast as bureau chief in Washington.
In California Russell covered the Sharon Tate killings and the trial of murder guru Charles Manson.
In Frontlines, published in 2001 to mark Reuters' 150th anniversary, he told how "Her secretary said that Mae West would be delighted for me to come and see her some time. New in Los Angeles, I had set about with determination to explore Hollywood and meet its stars, beginning with the legends of its history…
"As we spoke, she sat beside me inclining her best ear, for her hearing was none too good, and a muscle man walked in with the drinks. I gathered from the looks between them that Miss West was one elderly star who wasn't living entirely in her past."
Russell wrote that "California, when I reported it, was home to a host of new lifestyles. Most notable, perhaps, belonged to hippie 'flower children', who originated around San Francisco. Their age of innocence soon ended, when a girl walked up to a scruffy bearded little drifter in the Haight Ashbury district and gave him a flower. The drifter was Charles Manson, just out of jail."
He observed that "Some writers have tried to cash in, by pretending that Hollywood is sin city, a modern Sodom or Gomorrah. I don't think that was ever true. Real scandals were few. But Hollywood turned a tolerant eye on sexual diversities, and in that way was very different from puritan Middle America. There were always agents to take care of accidents."
Russell retired in 1992 after 13 years as Washington bureau chief. He died in hospital in Los Angeles on 21 August. ■