News
UN chief presses for release of Reuters journalists held in Myanmar
Thursday 14 December 2017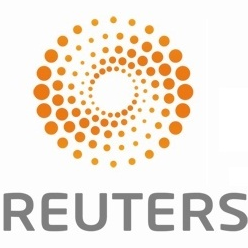 The arrest of two Reuters journalists in Yangon this week was a signal that press freedom is shrinking in Myanmar and the international community must do all it can to get them released, UN secretary-general Antonio Guterres said.
He said his main concern over Myanmar was the "dramatic violations of human rights" during a military crackdown in Rakhine State that forced more than 600,000 Rohingya Muslims to flee the country for southern Bangladesh, and the arrest of the journalists was probably related.
"It is clearly a concern in relation to the erosion of press freedom in the country," he told a news conference in Tokyo, referring to the detention of Wa Lone and Kyaw Soe Oo, who had been working on stories about the strife in Rakhine State.
"And probably the reason why these journalists were arrested is because they were reporting on what they have seen in relation to this massive human tragedy," he added.
Myanmar's Ministry of Information said in a statement on Wednesday that the journalists and two policemen faced charges under the 1923 Official Secrets Act which carries a maximum prison sentence of 14 years.
The reporters "illegally acquired information with the intention to share it with foreign media", the ministry said in its statement, which was accompanied by a photo of the two reporters in handcuffs.
Rohingya refugees in Bangladesh say their exodus from the mainly Buddhist nation was triggered by a military offensive in response to Rohingya militant attacks on security forces at the end of August.
The United Nations has branded the military's campaign in Rakhine State "a textbook example of ethnic cleansing" of the minority Rohingya.
Britain has expressed "grave concerns" to the government of Myanmar over the arrest of the two journalists, foreign secretary Boris Johnson told reporters in London.
"We are committed to freedom of speech and people's ability to report the facts and bring into the public domain what is happening in Rakhine state," he said.
The two journalists went missing on Tuesday evening after they had been invited to meet police officials over dinner on the outskirts of Yangon.
The authorities have not confirmed where they are being held and, as of Thursday evening, Reuters had not been formally contacted by officials about their detention.
Reuters president and editor-in-chief Stephen Adler said in a statement on Wednesday: "We are outraged by this blatant attack on press freedom. We call for authorities to release them immediately." ■
SOURCE