News
Obituary: Christiane Cowell
Thursday 18 January 2018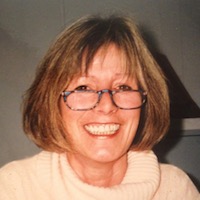 Christiane Cowell, a senior editorial assistant of Reuters in Germany for 30 years, died in Berlin on Wednesday after a long illness. She was 73 and leaves two daughters.
Annette von Broecker, former editor Germany, remembers: There is actually no fair, precise description for Christiane's professional activities. She was simply a pillar of Reuters editorial in post-war and post-wall Germany.
She looked after and worked for generations of Reuter journalists including chief correspondents and later editors-in-chief Michael Reupke and Mark Wood. Her fan club worldwide is still huge.
Christiane's greatest assets were her warmth, her care, her modesty and her devotion to work. Her catching smile and her sense of humour helped create the legendary "Reuter family spirit" which so many remember with gloomy nostalgia.
Christiane (née Ritter) joined Reuters as a teleprinter operator in the sleepy German capital of Bonn in 1962. In those days all the exciting news from the divided country was punched on tape and sent on telex machines. Christiane married for the first time in 1967 but returned the same year. Obviously Reuters was more fulfilling. In 1971 she helped Reupke, Adam Kellett-Long and Ronald Farquhar set up the German-language news service and their campaign to win customers among the German media.
A few years later she married Reuter correspondent Alan Cowell, and was re-hired again in 1987 after their return from Africa. The Bonn office grew with new services, pictures, television, financial news, etc, and big stories - the fall of the Berlin wall, reunification and the move of the whole bureau from Bonn to Berlin. Again she was fully engaged in her work and still a vital member of the team.
When she retired in 2009 one colleague said at her farewell reception: "This is an extremely sad day for Reuters in Germany."
When she fell ill a few years later she seemed to accept her fate with an attitude of fatalism and discretion. "You have to accept what you cannot change", she said. Christiane left this world in dignity. Thank you Christiane! ■