News
Pension trustees discuss Blackstone deal
Thursday 1 February 2018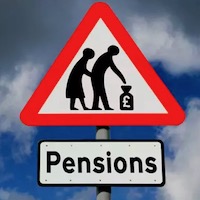 Trustees of two legacy Reuters pension funds have met to consider the proposed sale of a majority interest in Thomson Reuters' financial and risk business and will be meeting the company to discuss it in the context of the schemes.
Reuters Pension Fund trustees on Thursday drew attention to the announcement that Thomson Reuters directors approved the $17 billion acquisition of a 55 per cent interest in the group's financial data and terminals division and said:
"The Trustees have met to consider the announcement, and will be meeting with the Company in the next few days to discuss the transaction in the context of the pension schemes."
It gave no further details.
The RPF has more than 7,000 members. The Reuters Supplementary Pension Scheme for senior executives who worked for Reuters before the 2008 takeover by the Thomson organisation is much smaller. Thomson Reuters also runs two other pension schemes in the UK.
The group's chief financial officer, Stephane Bello, said in a conference call with investment analysts after Tuesday's announcement that two of the schemes would move to the new joint venture with Blackstone and that cash has been set aside to "top up" schemes. He did not specify which ones. ■
SOURCE