News
RPF Trustees issue note about risk following Capita's woes
Thursday 1 February 2018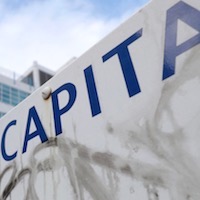 Following financial problems at Capita, the struggling outsourcing firm which acts as administrators of Reuters Pension Fund, RPF Trustees have issued a statement about management of the Fund's exposure to risk.
The British company, which runs the Thomson Reuters Member Services Centre, this week issued a profit warning, suspended its dividend, and saw its share price plunge to a 20-year low.
RPF Trustees said the Fund, like all pension schemes, is exposed to a number of risks and in line with guidance from the UK Pensions Regulator maintains a Risk Register which is reviewed and updated at least once a year.
The Register covers all areas of RPF and in particular operational risks which include amongst others potential risks with services provided by all the Fund's suppliers. Each risk is assessed against a number of criteria, e.g. probability, impact and action to minimise that risk as well as action to take if it occurs.
"In the case of Capita, the Service Agreement with RPF allows access to all relevant administration data should the need to move to an alternative service provider arise," the Trustees added. ■
SOURCE