News
Nazanin Zaghari-Ratcliffe's release 'linked to UK debt to Iran'
Saturday 24 February 2018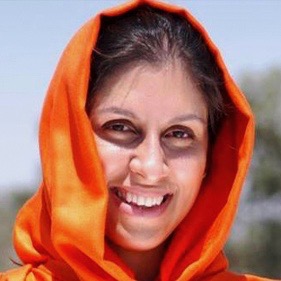 The fate of the Thomson Reuters Foundation manager jailed in Iran for nearly two years has been tied to the settlement of a £400 million debt that London owes Tehran, her husband said.
Nazanin Zaghari-Ratcliffe (photo) said an Iranian judge told her that her release was being held up because of a dispute over the interest owed on an unfulfilled arms deal dating back to the 1970s, The Daily Telegraph reported her husband Richard as saying.
The Shah of Iran paid for a consignment of British Chieftain tanks and support vehicles in the late 1970s, but the contract was cancelled after he was overthrown in the 1979 revolution.
Iran has been trying to recover its money every since. Britain paid money intended to settle the debt into a frozen bank account in 2002, but wrangles over the interest and the legality of paying money to Iran while it was under international sanctions have delayed the payment.
British officials have previously denied any link between talks over the debt and Zaghari-Ratcliffe's release.
But her husband said an Iranian judge told his wife in a meeting on Wednesday that her release is dependent on the interest the UK owes and that Iranian foreign ministry is in talks with the British government over finalising the sum to be paid.
"It is the first time we've been told that it is linked to the dispute over the interest rate. But it is at least the second time an Iranian official has told Nazanin that her case is linked with the arms deal debt," Ratcliffe told the Telegraph.
He said a prosecutor had at least once before referred to the debt in a previous meeting.
"A fight over a half or one per cent of interest rate does not seem such a big stone worth keeping a mother in prison away from her baby," Ratcliffe added.
His wife has been in prison since she was arrested at Tehran airport at the end of a family holiday to visit her parents in April 2016. She has been charged with attempting to undermine the regime.
The latest comments came during a meeting with Judge Abassi, a official at Tehran's Elvin prison, to discuss Zaghari-Ratcliffe's request for furlough or home visits.
She relayed details of the meeting to members of her family during a prison visit later that afternoon.
According to her account, Judge Abassi told her that the money is "Iran's right" and that Iranian diplomats are "finalising with the UK the calculation of the interest owed on the debt." He said that she would be handed over to the British Embassy in Tehran and flown to the UK when a decision is made to release her.
A British Foreign Office spokeswoman said: "This is a longstanding case and relates to contracts signed over 40 years ago with the pre-revolution Iranian regime. We and the Iranians reject any idea the two issues are linked. Funding to settle the debt was paid to the High Court by the Treasury and the International Military Services in 2002. Iran's Ministry of Defence remains subject to EU sanctions." ■
SOURCE