News
Another trial for Nazanin Zaghari-Ratcliffe
Saturday 26 May 2018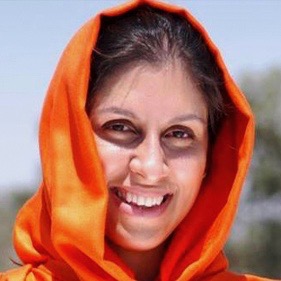 Nazanin Zaghari-Ratcliffe (photo), already serving a five-year jail term in Iran, is to face a second trial on new security charges.
Iran's semi-official Tasnim news agency on Saturday quoted Tehran Revolutionary Court's head Musa Ghazanfarabadi as saying the charge in the new case is security-related but he did not say whether it was espionage or another charge.
"Zaghari is to present an attorney and then the court will convene," Ghazanfarabadi said.
Zaghari-Ratcliffe is a project manager with the Thomson Reuters Foundation. She was arrested in April 2016 at a Tehran airport as she was heading back to Britain with her two-year-old daughter after a family visit.
She was convicted of plotting to overthrow Iran's clerical establishment, a charge denied by her family and the Foundation.
Her British husband Richard Ratcliffe said it was not clear what the latest charges involved.
"To go back a week, she had met with the judge... who said there would be a charge of spreading propaganda against the regime, that's a very mild form of security charge so hopefully it's just that," he told BBC TV.
In a statement on Monday, the Thomson Reuters Foundation said it totally rejected "the renewed accusations that Nazanin is guilty of spreading propaganda" and said it continued to assert her full innocence.
In response to an urgent question in parliament on Tuesday about her situation, British Foreign Office minister Alistair Burt said prime minister Theresa May had raised all consular cases with president Hassan Rouhani in a call earlier this month. He did not provide further details.
He also said the British ambassador in Tehran had spoken to Zaghari-Ratcliffe last Sunday.
"We remain of the assessment that a private, rather than public approach is most likely to result in progress in Nazanin's case and ultimately, her release, which is all any of us want," he said. ■
SOURCE