News
Microsoft staff demand end to US Border Patrol contract
Wednesday 20 June 2018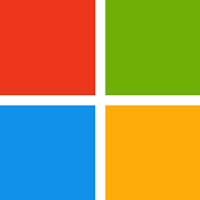 Microsoft employees have called on the company to stop working with US immigration enforcers because of the Trump administration's policy of separating migrant children from their parents at the Mexican border.
More than 100 staff posted an open letter to the company's CEO on an internal message board saying they "refuse to be complicit". Details were published by The New York Times.
Microsoft said its technology was not being used for "projects related to separating children from their families at the border".
In a statement published before the employee letter surfaced, the company said: "Microsoft is dismayed by the forcible separation of children from their families at the border. Family unification has been a fundamental tenet of American policy and law since the end of World War II."
The chairman of the Thomson Reuters Founders Share Company, which is responsible for ensuring compliance with the Thomson Reuters Trust Principles, said yesterday it was satisfied that the editorial independence of Reuters is unaffected by a Thomson Reuters contract to track illegal aliens in the United States.
No endeavour to influence or constrain had been made and the editorial integrity and independence of Reuters is undiminished, Kim Williams wrote in reply to an inquiry by Stephen Somerville, chairman of The Reuter Society.
Thomson Reuters Special Services (TRSS) has a $6.7 million contract with the US Department of Homeland Security's Immigration, Customs and Enforcement arm (ICE) to help it track "aliens that pose a threat to public safety and/or national security".
Somerville drew attention "to the serious level of concern being expressed by members of the Reuter Society" about the contract.
The concern relates to potential damage to the reputation of Reuters as an independent news organisation and to possible repercussions against Reuters journalists around the world.
Thomson Reuters spokesman David Crundwell, responding to questions from The Baron, said on Wednesday: "As you know TRSS supplies data to ICE in support of its work on active criminal investigations with the explicit purpose to focus resources on priority cases involving threats to public safety and/or national security."
Thomson Reuters would not as a matter of course comment on the status of any particular client relationship, he added. He pointed to comments by Reuters editor-in-chief Stephen Adler in March, when news of the ICE contract came to light.
Adler said then that TRSS is a business within Thomson Reuters that is entirely separate from Reuters News.
Microsoft's $19.4m contract with ICE is for use of its cloud computing platform.
The signatories of the letter to Microsoft chief executive Satya Nadella demand the company ends the association with ICE, and "other clients who directly enable ICE".
Some of the US technology sector's top chief executives have criticised the Trump administration's child separation policy, including Apple's Tim Cook, Facebook's Mark Zuckerberg, and Google's Sundar Pichai.
---
ICE contract does no harm to Reuters - Principles trustees ■
SOURCE