News
Reuters cake: have it and eat it too
Monday 24 June 2019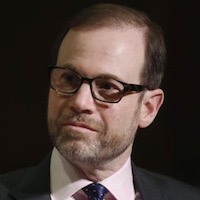 Reuters is re-organising its global editorial structure into six regions from the present three whilst simultaneously moving from three regional desks to a single global news desk.
The changes are so that regional news editors can be closer to the news and the teams they oversee and "to generate more speed, simplicity, uniformity, and customer focus".
It is all part of the agency's newsroom of the future project, described by editor-in-chief Stephen Adler (photo) as "a journey toward a smarter, more customer-focused, and more journalist-friendly way of working".
He told staff in a memo seen by The Baron: "Journeys such as this can be taxing, to be sure, but our destination is an exciting one."
The six regions will be Asia; the Middle East and North Africa; Sub-Saharan Africa; Latin America; Europe; and US/Canada.
The aim is to move as quickly as possible and to have all new reporting lines operational no later than 1 September.
"With Newsroom of the Future, we believe we can have our cake and eat it too: becoming more effective both globally and locally," Adler wrote.
"While the overall news direction will be global, on the ground - where the reporting takes place - we'll have strong news editors with local expertise and the bandwidth to stay engaged in all the important regional stories. We can do this by expanding into six regions, instead of the current three. The Regional News Editors will manage the bureau chiefs and lead our journalists - focusing squarely on the story, rather than on budget and operational issues, which will be handled for the most part globally."
Adler thanked staff "for your patience and for continuing to do such great work in the midst of all this change. While the road to our destination will be bumpy at times, I'm confident we and our customers will be happy we made the journey." ■
SOURCE

Reuters