News
LSE lands 'defining' $27 billion Refinitiv deal
Thursday 1 August 2019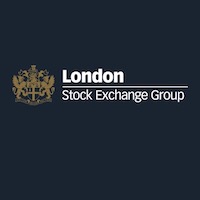 The London Stock Exchange has agreed to buy Refinitiv in a $27 billion deal aimed at offering trading across regions and currencies and positioning the company as a competitor to Bloomberg.
The deal, which is subject to regulatory and LSE shareholder approval, will transform it into a major distributor as well as creator of financial market data.
A 30-year agreement with Reuters for the supply of news to Refinitiv for at least $325 million a year will remain in place. That contract makes Refinitiv the largest customer of Reuters news.
Thomson Reuters, which owns 45 per cent of Refinitiv and is the parent company of Reuters, said it will hold 15 per cent of LSE.
"This transaction is a defining moment for LSE in terms of its strategic importance," its chairman Don Robert said in a statement on Thursday confirming the deal, which will help LSE expand its trading business beyond shares and derivatives into currencies by taking on Refinitiv's FXALL and matching platforms.
The deal comes ten months after a consortium of private equity investors led by Blackstone completed a leveraged buyout of a 55 per cent stake in Thomson Reuters financial and risk terminals and data division. It was rebranded as Refinitiv on completion of the deal last October.
The transaction marks a rapid turnaround which is set to double the investors' value in the buyout, a person familiar with the deal told Reuters.
Under the deal, Refinitiv shareholders will ultimately hold around a 37 per cent LSE stake but less than 30 per cent of total voting rights.
LSE said Refinitiv chief executive David Craig will join LSE's executive committee and continue to run the business.
In a statement, Craig said: "LSEG's business is highly complementary with Refinitiv's leading global data platform, transaction and distribution network. Our aim is to capture the opportunity of data which we believe is driving unprecedented change in the global financial community. The combined business will allow us to better serve customers across all regions.
"Our two companies both have strong heritages, a shared approach to open access and partnership, and we are excited to work with the LSEG team to create a leading financial markets infrastructure group and to continue to invest in our business."
Sources close to the Refinitiv deal expect full competition investigations, which could take a year to 18 months.
LSE chief executive David Schwimmer said it was too early to comment on possible job losses, but chief financial officer David Warren said the areas where there were overlaps that could yield cost savings include property, technology and corporate services.
LSE expects the deal to complete by the second half of 2020. ■
SOURCE