News
Advisors scoop £281m from Refinitiv deal
Thursday 7 November 2019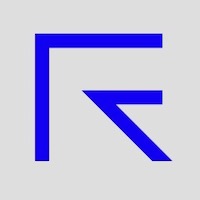 Advisors to the sale of Refinitiv to the London Stock Exchange will receive total fees of £281 million, the two sides revealed.
The figure ranks as one of the biggest for pure advisory work on a UK deal, before factoring in the costs of financing the transaction, the Financial Times reported.
The exchange is paying about $27 billion in newly-issued shares for Refinitiv, the financial data group carved out of Thomson Reuters in 2018 and now majority-owned by a private equity consortium led by Blackstone. LSEG shareholders will vote on the deal on November 26.
The deal represents a rapid turn round for the consortium, which acquired a majority of the business from Thomson Reuters for $17 billion last year. It will hold a 37 per cent stake in the enlarged LSE.
The LSE deal, first announced in August, is designed to transform the exchange into a markets data powerhouse. The LSE is betting on a structural shift in financial markets in the coming decade as vast quantities of data power all areas of investing in capital markets, from decision-making and analytics to executing deals.
It erupted into a full-scale takeover war in September when HKEX, the group behind the Hong Kong Stock Exchange, made an alternative proposal to pay £32 billion for the London exchange in cash and shares, the FT said. That offer was contingent on the LSE giving up its agreed deal for Refinitiv.
The advisory fee estimates were published by the LSE on Wednesday as part of the offer document for a shareholder vote at the end of the month. The LSE Group declined to comment on suggestions the fees were high, even for such a sizeable and complex deal.
Goldman Sachs, Morgan Stanley and Robey Warshaw for the LSE Group and Evercore, Canson Capital Partners and Jefferies for Refinitiv are thought to be the main beneficiaries, the FT said.
If the deal closes, more than 70 per cent of LSE group earnings will come from annual data subscriptions from Refinitiv's 400,000 customers, rather than trading. The deal will also give the LSE access to the vast foreign exchange and fixed income markets, as Refinitiv owns currency trading venues and a majority share in Tradeweb, the bond trading platform.
But the exchange will also need to squeeze more out of Refinitiv, a company with a record of underperformance in the last decade, the FT said. According to corporate filings last week, Refinitiv revenues in the three months to September 30 rose one per cent to $1.6 billion.
Refinitiv has reached two-thirds of the $650 million cost savings the new owners intend to make by the end of 2020, the FT said. The LSE is planning to make a further £225 million of savings by 2025.
The LSE will have to pay a £25 million fee to Refinitiv if shareholders vote down the deal. If approved it expects to file its application before antitrust authorities in Brussels before the end of the year and close the deal in the second half of next year. ■
SOURCE

Financial Times