News
Obituary: Graham Turner
Wednesday 20 November 2019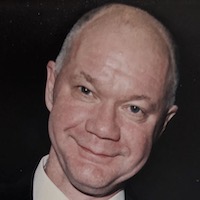 Graham Turner (photo), Reuter Society treasurer and a senior financial and administration manager responsible for countries in Europe, Latin America and the Caribbean during a 21-year career with Reuters, died suddenly on Monday 4 November.
He was 69 and suffered a heart attack.
Turner was an accountant who joined Reuters in December 1972. His postings included Buenos Aires and Paris.
As financial manager, Latin America and the Caribbean, he was based in Buenos Aires where in 1984 he told Reuters World staff magazine that after the region's worst debt crises for 50 years came to a head, "every time we try to make a forecast we get it wrong. When inflation in Argentina is nearly 700% you stand a good chance of getting it wrong."
After leaving Reuters in 1993 Turner established his own chartered accountancy, business and tax advisory practice in south east London.
The funeral is at Eltham Crematorium on Thursday 28 November at 1130 to be followed by a reception. ■