News
London Stock Exchange shareholders back $27 billion Refinitiv deal
Tuesday 26 November 2019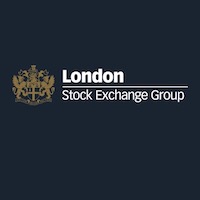 London Stock Exchange shareholders waved through its $27 billion takeover of Refinitiv in an overwhelming vote on Tuesday.
LSE Chairman Don Robert told shareholders the exchange's board was unanimous in recommending the deal because it was a "compelling opportunity" in the best interests of shareholders and the company.
LSE said 99.27 per cent of votes cast at the meeting backed the deal, which is expected to complete in the second half of 2020.
One shareholder asked whether the LSE was simply bulking up to avoid becoming a future takeover target.
"We feel very strongly this is in the long-term strategic interest of the London Stock Exchange. It will give us an opportunity to have a truly global business," LSE chief executive David Schwimmer said.
The deal was announced in August, just 10 months after a consortium led by US private equity manager Blackstone completed a leverage buyout of 55 per cent of the financial and risk business of Reuters News owner Thomson Reuters which retained a 45 per cent stake.
Obtaining regulatory approval for the deal is likely to be a lengthy process and some LSE assets may need to be sold, a source familiar with the deal told Reuters.
LSE will issue about $14.5 billion of new shares to fund the purchase and take on Refinitiv's net debt of $12.5 billion.
Once it has gone through, Refinitiv shareholders will own about 37 per cent of LSE but have less than 30 cent of total voting rights. Thomson Reuters said in August it would own 15 per cent of LSE following the deal. ■
SOURCE