News
What sets Reuters apart from other news organisations
Tuesday 26 May 2020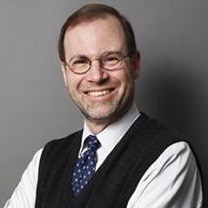 Culture is the most powerful thing in an organisation, says Reuters editor-in-chief Stephen Adler (photo). It's what sets Reuters apart from Dow Jones or Bloomberg.
Adler spoke for an oral series called News Luminaries published by US blog TJFR Business News Reporter.
He noted that Reuters has been covering general news for more than 160 years while its competitors started as a financial data company and a financial news organisation.
"It makes our culture more different. You hear a huge number of accents, and when they are telling war stories, they are really telling war stories because they have covered things all over the place," he said.
"Culture, as everybody says, is the most powerful thing in an organisation. And this is an inherited organisation. One of our biggest assets is the teaching and training and culture transmission that goes on from generation to generation here," he said.
"We also try to be a very humane organisation and be aware of people's career needs, to be aware and actively concerned about diversity and inclusion.
"We don't always succeed, but we have very high aspirations of making this a workplace where people can balance their life with the work and get satisfaction out of their jobs."
Adler said Reuters is now focused on explaining the 2020 US presidential election to the rest of the world.
"We try to make sure we are focusing on issues and ideas that anybody in the world can make sense of," he said. "That means business people and non- business people."
Listen to the interview here. ■