News
Thomson Reuters CEO praises journalists' COVID-19 cover
Thursday 4 June 2020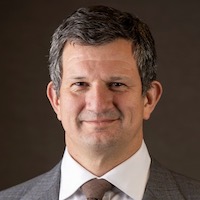 Thomson Reuters president and CEO Steve Hasker (photo) paid tribute at the company's annual meeting to pandemic reporting by Reuters journalists.
He told shareholders at the company's first virtual AGM: "Reuters News has been delivering outstanding coverage of COVID-19. They've been covering this story from every angle in a way that no other news organisation could, while strictly adhering to the Trust Principles of integrity, independence and freedom from bias.
"They've also consistently been ahead of competition on coronavirus news, building new levels of audience engagement," he added.
Hasker congratulated the Reuters team on its latest Pulitzer Prize, this time in the breaking news photography category for coverage of the 2019 protests in Hong Kong. Reuters journalists were also named a finalist in international reporting for their series of exclusives and investigations into the same story.
He added: "Under the leadership of editor-in-chief Steve Adler, Reuters has earned nearly 1,000 journalism award recognitions and won seven Pulitzer Prizes in the last eight years. It's great to see the team's talent and dedication now regularly recognised by some of journalism's highest honours."
A shareholder motion at the meeting calling for the Thomson Reuters board to prepare a human rights report on the company's controversial contract with the US Immigration and Customs Enforcement Agency (ICE) was defeated.  ■