News
Refinitiv deal set to close next week
Thursday 21 January 2021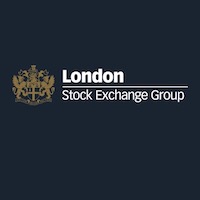 The London Stock Exchange expects to complete its $27 billion acquisition of Refinitiv on 29 January.
The company said it expected all outstanding regulatory approvals for the deal to come "shortly", enabling it to close the all-share deal in coming days. The deal was approved by the European Union on 13 January.
The European Commission, which oversees competition policy in the EU, said last week its antitrust investigation found a number of concerns about the Refinitiv deal but that they would be addressed by "remedies", which include the sale of LSE's Borsa Italiana, which runs the Milan stock exchange.
Pan-European bourse Euronext has already agreed to buy Borsa Italiana for 4.3 billion euros ($5.2 billion), subject to the Refinitiv takeover getting the green light.
Refinitiv is 45 per cent-owned by Reuters parent Thomson Reuters. Thomson Reuters sold the majority of the business in 2018 to a consortium led by private equity giant Blackstone in a deal that valued the data provider at around $20 billion.
A combined LSE and Refinitiv will still be eclipsed by Bloomberg. ■
SOURCE