News
Obituary: Jim Brumm
Thursday 2 September 2021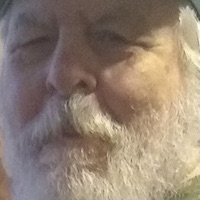 Jim Brumm (photo), a stalwart of the New York equities reporting team from 1979 to 2001, died on 1 August at the age of 82. Former colleagues remembered him for his booming voice, big heart and love for his family.
He was taken to hospital on 1 July, diagnosed with B Cell Lymphoma and subsequently went into congestive heart failure, his daughter Catherine said.
As a senior equities correspondent, Brumm wrote and reported on some of the biggest US company news. He focused on oil and other energy companies, drawing from his prior six years at the oil industry trade paper The Oil Daily. He also worked at American Metal Market and Dow Jones News Service.
Brumm served in the US Navy from 1959 to 1967, starting as a Naval Aviation Cadet in Florida and ending in Vietnam as Journalist First Class, a press liaison at the Da Nang Press Center.
He wrote for The Baron on his 50 years of journalism experience - https://thebaron.info/people/fifty-years-on-jim-brumm-journalist-first-class - and also wrote lovingly to honour the passing of his wife - https://www.linkedin.com/pulse/ruthie-wife-mother-nurse-jim-brumm/ - in 2019.
He was a member of the Vietnam Veterans Association in Wilmington, North Carolina.
Many of his colleagues recalled his long-time marriage to Ruthie and their 10 birth, foster and/or adopted children. Some remembrances:
Howie Luxenberg: "Jim was a caring and wonderful colleague but, more than that, his love of children was unmatched, evidenced by he and his wife's ever growing list of adoptions of the physically and emotionally challenged. This, friends, is a quality shared by few and admired by all who knew him. No sacrifice was too much for Jim if it enhanced a life along the way. He gave meaning to the word generous."
Janet McGurty: "I sat next to him for years. He was always kind. I remember he didn't like to call people by their last names because he had enough of it in the service. I remember 9/11 when he tried to comfort me and others as we watched in horror. I remember one random day at home when I heard a very familiar and distinctive voice coming from my TV as Jim recounted how he and Ruthie opened their home and hearts to HIV babies. God bless you Jim."
Sharon Gamsin: "We both worked for an oil industry newsletter, The Oil Daily, in the 70s. He could be gruff, but he was always a gentleman and a friend."
Bill Borden: "Jim was one of the kindest people I've ever known."
Roy Asfar: "He was kindhearted, talented, and I enjoyed my memorable years in 'the pit' with Jim."
Patrick Rizzo: "I would never have gotten through my first year at Reuters without Jim's kindness and guidance. A big man with a big laugh and a big heart."
Dick Satran: "You could hear his voice booming across the noisiest newsroom. Jim was a rare combination of bass, bombast and humility - a true son of the Midwest, earnest, generous, and polite, even in a huff. His (not infrequent) outbursts were always about his passion for journalism, never mean. An unforgettable man whose extremely large voice was not nearly so large as his boundless heart. Happy to have been his friend and co-worker; sad to hear he has passed."
Brumm is survived by his sons James, Dave and Anthony, James' wife Kathleen, daughters Catherine and Leslie, grandchildren Christopher, Jamar and Harper, and great grandson Isaiah. ■