News
Geoffrey Sanderson re-elected to RPF board
Tuesday 28 September 2021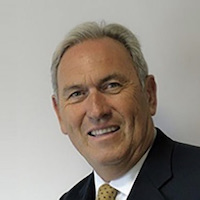 Geoffrey Sanderson (photo), formerly managing director of Reuters securities transaction services, has been re-elected as a trustee of Reuters Pension Fund.
Sanderson, first elected as a member-nominated trustee in December 2014, received 533 votes out of 1,108 cast, the RPF announced. Five other candidates received 571 votes between them.
A total of 5,686 members of the Fund were eligible to vote. Some 19.49 per cent of the membership took part in the election.
Seven trustees serve on the RPF board. Four, including the chairman, are appointed by Thomson Reuters. Three are elected by members.
The RPF was founded in 1893. It closed to new members in 1999. ■
SOURCE