News
Flexing the Thomson Reuters way
Thursday 3 February 2022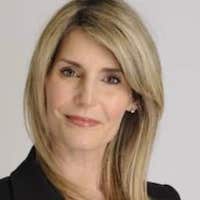 Thomson Reuters, which introduced a permanent hybrid work model for all office-based staff last year, is offering them new ways of flexible working.
"The pandemic has had a profound impact on all of us as we have adjusted to new ways of working while balancing the needs of pandemic home life and work," Mary Alice Vuicic (photo), chief people officer, wrote in a memo.
"We have heard from our colleagues that flexibility and support for time off have never been more important. We understand that today, people are looking to fit work into their life, not their life into their work."
The new programme is called Flex My Way. It has three components:
Employees can work from any location other than their Thomson Reuters or home office for up to eight weeks, provided the location is within their work country
Ten business days paid time off for those who need to care for an immediate family member in the event of a serious medical condition that results from an injury or illness
Enhanced bereavement leave up to ten business days paid time off following the loss of an immediate family member and up to three business days paid time off for the loss of an extended family.
Vuicic said the programme will evolve over time "to further empower our employees with flexible options to balance time away with their own performance. This is part of our relentless commitment to our people's wellbeing - and to retain, grow and attract the best talent." ■
SOURCE