News
Thomson Reuters ends contract with Russian government media group
Wednesday 13 April 2022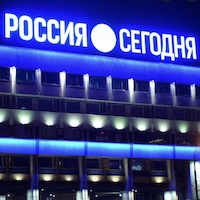 Thomson Reuters has terminated its contract with Rossiya Segodnya, a news agency run by the Russian government.
The Toronto-based group is reviewing its relationships with customers, suppliers and partners in the Russia, Belarus and Ukraine regions to determine whether government sanctions impact them.
"As a result of this review, Thomson Reuters has come to the determination that Thomson Reuters (Markets) Europe SA Moscow Branch ('TRMESA') must terminate its relationship with your organization in order to comply with those government sanctions that apply to Thomson Reuters' business," it wrote in a letter to Rossiya Segodnya.
Their contract is terminated effective immediately, it added.
Rossiya Segodnya includes Radio Sputnik, the former Novosti news service, and several other entities. ■