News
Reuters appoints new president
Tuesday 28 June 2022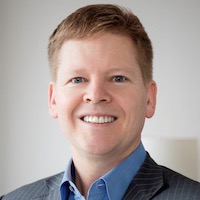 Reuters named a new president, US media executive Paul Bascobert (photo). He will take over on 19 September.
Bascobert, 58, succeeds Michael Friedenberg, who left in December after a three-year stint that included appointing Alessandra Galloni as Reuters first female editor-in-chief.
Bascobert is a former chief executive of Gannett, which owns USA Today. He also held senior positions at Bloomberg, where he ran business operations of Bloomberg Media, and at Dow Jones, where he was chief marketing officer. Most recently he was CEO of Blue Ocean, a special purpose acquisition company focussed on media, marketplace and tech platform businesses.
Announcing the appointment, Steve Hasker, president and CEO of Reuters parent Thomson Reuters, said the performance of the business in recent months had been "stellar".
"Thank you all for your commitment to quality news and to finding new ways to deliver for millions of professionals who depend on our steadfast focus on the facts and trusted news while financial and geopolitical events accelerate," he told staff in a memo.
Bascobert will be based in New York. Reuters editorial content will continue to be led by Galloni, who is based in London and will report to him.
"Paul is a seasoned leader with deep media experience. I am delighted to welcome him to Reuters and look forward to working with him to uphold Reuters as the most trusted and influential news organisation in the world," Galloni said in a statement.
Hasker said: "Reuters News plays an important role in Thomson Reuters strategy and we look forward to working with Paul to deliver for our customers, and drive long-term growth for our business."
Reuters earns about half of its revenue by supplying news to Refinitiv, a data company spun off from Thomson Reuters and now owned by the London Stock Exchange Group.
One challenge Bascobert will face is ongoing negotiations between Reuters and Refinitiv over plans to launch a subscription paywall for Reuters.com. The launch was delayed in May 2021 due to a dispute over whether the plans would breach a news supply agreement between the two companies.
"We will develop new ways to serve our customers - LSEG Refinitiv, our news agency clients and professionals - while continuing to grow the reach and impact for our fantastic journalism," Bascobert said in a statement.
Reuters finance chief Matthew Keen will continue as interim president until Bascobert starts. ■
SOURCE