News
Greg Meekings steps down as pension chief
Monday 12 December 2022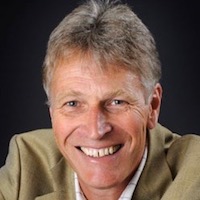 After 18 years as chair of the 7,000-member Reuters Pension Fund, Greg Meekings (photo) has decided to retire.
With the support of the rest of the trustee Board, Catherine Redmond who joined as an independent professional pension trustee in October, will be appointed by the scheme's sponsor, London Stock Exchange Group (LSEG), to replace him in March 2023.
"I am immensely proud of what your Trustees and I have achieved over my tenure," Meekings said. "RPF is in a strong funding position, and we weathered the recent economic storm very well. RPF is also supported by an excellent group of advisors. Having spent considerable time handing over to Catherine and got to know her personally I am confident that RPF will remain in excellent hands".
Ava Lau, head of reward analytics and optimisation at LSEG, said: "Greg has been an excellent chair of the RPF and has carefully navigated the scheme through multiple periods of change. We would like to express our immense gratitude and thanks and wish him well in retirement." ■
SOURCE