News
New US contract averts Reuters strike
Wednesday 28 December 2022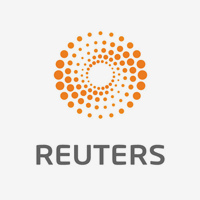 Reuters agreed a tentative new contract with its unionised journalists in the United States after they threatened to strike.
It includes a 10% salary increase spread over three years, a $5,000 signing bonus and permission for most staff to work from home for three days a week in 2023 with company discretion to require more time in the office after that.
The agreement, which would replace a contract that expired two years ago, would also restrict management from using non-disclosure agreements in harassment and discrimination cases.
The deal is subject to a ratification vote on Wednesday by staff who are members of the Communications Workers of America's NewsGuild, which represents around 300 Reuters reporters, photographers and video journalists in the United States. A month ago they voted to authorise a strike.
"We are pleased to have reached a tentative agreement with the NewsGuild," the company told Bloomberg. "Once ratified, we look forward to focusing our full attention on our common goal - creating and delivering outstanding journalism."
While the 10% increase over three years is less than some members wanted, it is significantly more than the company had previously offered, said energy reporter Tim McLaughlin, who chairs the guild's Reuters unit.
"There were definitely compromises made," he said.
NewsGuild members at Reuters staged a one-day strike in August, their first in decades, and last month authorised their bargaining committee to call a longer walkout if progress was not made. ■
SOURCE