News
Obituary: Derek Blackman
Friday 24 February 2023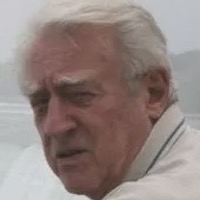 Derek Blackman (photo), who has died aged 87, was a former correspondent and manager who worked in Africa, Asia and Europe during a 30-year career with Reuters.
After National Service in the British Army where he was assigned to the Intelligence Corps, Blackman earned a Diploma in Journalism and travelled from England to Canada with $20 in his pocket, to be told he did not have enough money to stay.
"Don't worry. I'll have a job by tomorrow," he said - and did. He worked in editing posts on newspapers in Montreal, Toronto and Vancouver.
Blackman began at Reuters in the 1960s as a sub-editor in London, followed by assignments in Africa, Vietnam, the Middle East, Singapore and Turkey. From 1978 to 1988 he was general manager for Africa, overseeing operations in 51 countries from his base in Nairobi.
After retiring from Reuters Blackman moved to St Cyprien in the south of France, then earned an MA in International Relations at the University of Kent and travelled to Cambridge, Massachusetts.
He died at home in Jamestown, Rhode Island on 2 January. ■