News
Thomson Reuters plans push into AI
Tuesday 2 May 2023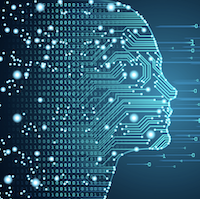 Reuters news agency owner Thomson Reuters plans deeper investment in artificial intelligence.
Chief executive Steve Hasker also said in an interview with Reuters that the company does not expect layoffs this year.
The group plans to spend $100 million a year to invest in artificial intelligence, he said. It will start seeing generative AI incorporated into flagship products in the second half of this year. Generative AI is a type of artificial intelligence that generates new content or data in response to a prompt, or question, by a user.
The $100 million is separate from the company's mergers and acquisitions budget, which will be about $10 billion from now to 2025, Michael Eastwood, chief financial officer, told Reuters.
Over the last three years, almost all of the company's M&A budget has been allocated to artificial intelligence, and executives see that trend continuing. AI features will be incorporated in most major business divisions - legal, tax and accounting, and in the news business.
AI is already embedded in Thomson Reuters products such as Westlaw Edge and Practical Law. In 2022, the company acquired a real-time financial news service powered by the technology.
Thomson Reuters reported higher-than-expected first quarter sales and operating profit helped by the sale of businesses and high customer retention rates.
Adjusted earnings were 82 cents per share, beating analyst forecasts for 80 cents.
Total revenue also beat expectations by increasing 4% to $1.738 billion.
"While we acknowledge elevated macroeconomic uncertainty, our underlying business is resilient," Hasker said in a statement.
The group reaffirmed most 2023 financial estimates, but trimmed its full-year total revenue growth forecast to a 3% to 3.5% range from 4.5% to 5%. This reflects the sale of a majority stake in a legal business management software company.
The company said it sold 24.5 million shares of London Stock Exchange Group in the first quarter for gross proceeds of $2.3 billion. As of 30 April, it owned 47.4 million LSEG shares worth $5 billion.
Thomson Reuters said it had "increasing confidence" about its outlook but noted there were "many signs that point to a weakening global economic environment" from high interest rates and geopolitical risk.
In April, the company said it would return $2.2 billion to shareholders through a cash distribution and a reverse stock split after selling some of its LSEG shares. ■
SOURCE