People
Ex-Reuters man helps bring journalism degree to Somaliland
Sunday 22 July 2018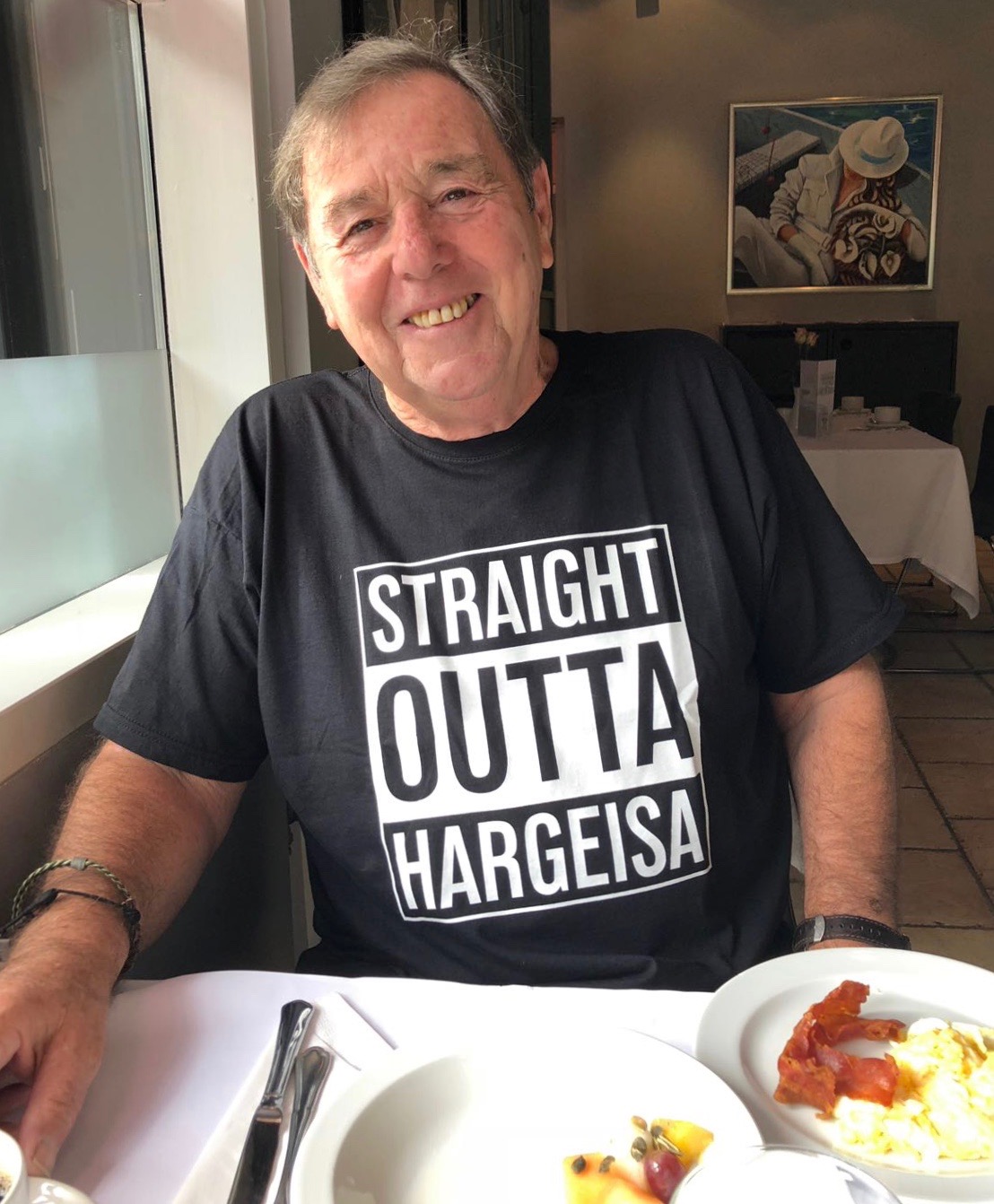 The unrecognised state of Somaliland formally launched a TV training studio in its first faculty of journalism in July in a move to help the media professionalise the flow of news to the public and to ease relations with a media-critical government.
"This is more than a studio - a very well equipped studio - it is a symbol of freedom of expression and a pillar of democracy, said Britain's Ambassador to Somali and Somaliland, David Concar, at the formal opening of the facility at the University of Hargeisa.
Former Reuters correspondent Andy Hill (photo) (1973-2000) helped bring the project to fruition working first for Adam Smith International and then with Coffey International using funds from the British Foreign and Commonwealth Office (FCO).
"Successive governments have long pledged to open a journalism faculty here but have failed to deliver. With the backing of British aid and support from the journalists' union SOLJA, it has become a reality and I'm delighted to have been part of it," Hill said.
"Fewer than five per cent of journalists have had any training at all, and most of that has been three-day or short courses. The faculty of journalism is a first step towards putting the profession near that of others, such as medicine and teaching," he added.
The faculty, which opened this year, now boasts a state-of-the art TV studio available to some 40 students working towards a Certificate in Journalism and 30 more on a three-year Bachelor's degree.
It is part of work led by Hill since 2015 to support democratisation and stability in Somaliland, which broke away from Somalia in 1991 but is unrecognised by the international community. It has changed Presidents three times in multi-party elections, has its own currency, flag and legal system and is free from the militant chaos of Somalia.
Other parts of the programme include helping the government and media agree a new media law this year, intensive training for several media houses on new business models and fresh ways of packaging content to reflect what the public is concerned about.
Around 70 journalists have been detained for their work in recent years under a 1963 penal code in the absence of a new media law to treat and deal with alleged offences as civil infractions. The detentions angered donors and international journalism associations.
Another part of the British assistance is to help the government modernise its communications with the public by providing a regular flow of information about its policies and programmes. Hill also leads this work.
Since 1991 the private media has thrived. There are now 14 newspapers and 10 independent TV stations as well as state TV and the only permitted radio station. Radio Hargeisa. But the private media is constantly accused by the government, and public, of having low, unskilled and unprofessional standards. ■