People
Former Reuters editor a casualty in turmoil at Newsweek
Tuesday 6 February 2018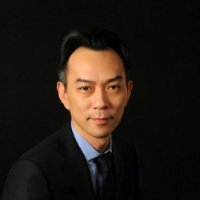 Ken Li (photo), a former Reuters editor at large, has been fired as executive editor of Newsweek in what The New York Post called "a Monday morning massacre" over an investigation by the online magazine into its parent company.
Fired with Li, who left Reuters in December 2013, were editor-in-chief Bob Roe and investigative reporter Celeste Katz, The Post reported.
All three were working on a story about Newsweek Media Group and its possible financial ties to Olivet University, a fundamentalist Christian college founded by a controversial Korean-American pastor, David Jang.
Newsweek Media said Roe and Li would be leaving the publication immediately.
Newsweek's political editor Matthew Cooper resigned over the apparent firings, telling
chief executive Dev Pragad that Rose and Li's "efforts to pursue scandals at Newsweek were admirable" and that their reported firing was a disgrace.
Cooper said staff had been sent home on Monday, adding that "the magazine, for all we know, doesn't exist".
Chairman Etienne Uzac resigned last week along with his wife, finance director Marion Kim.
Separately, Newsweek's chief content officer, Dayan Candappa, was suspended a week ago after a web report that he had been fired from his previous job as Americas editor for Reuters for pressuring a young female reporter to have sex with him. ■