People
Frederick Forsyth contests speeding fine
Tuesday 25 July 2023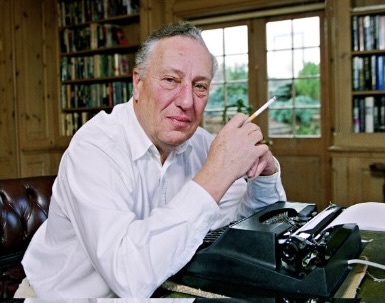 Best-selling novelist Frederick Forsyth (photo), a former Reuters correspondent, has compared the Metropolitan Police to the Stasi and accused the force of "hounding an old codger" over a speeding ticket rather than solving burglaries.
The 84-year-old author of The Day of the Jackal was caught by a speed camera in London in October and says he paid a fine for driving 7 mph over the 30 mph limit. However he was hauled before a court after an administrative error - which he insists the Met is to blame for.
Forsyth took to his typewriter to bash out an indignant letter to the magistrate, including the suggestion that the police force has not got its priorities in order.
Addressing the judge as Mr Stipendiary, a historical term for a paid magistrate, Forsyth said: "Fifty years ago, being bilingual in German, I used to slip through the Berlin Wall on errands for the Firm (a reference to his work for MI6).
"The East German Stasis would salivate with envy if they had had the surveillance powers of the Met today. So in a capital with 500 unsolved burglaries, there are ample time, wherewithal and staff to hound an old codger driving at seven mph over the limit."
Forsyth said he had filled in the relevant paperwork and paid the fine only to be told that he had not included his driving licence number on one of the forms. This error meant that the fine was cancelled, payment was returned and his case was referred to a magistrates' court because he was now over the time limit for responding to the fine.
He told the magistrate it was the Met and not he who had erred and enclosed a photocopy of the relevant form as proof.
Forsyth was sentenced without a court hearing last month and ordered to pay a £60 fine, a £24 victim surcharge and £16 in costs - bringing the total to £100. He will also have three penalty points on his licence. ■