People
James Powell leaves Thomson Reuters for CTO role with Nielsen
Wednesday 17 June 2015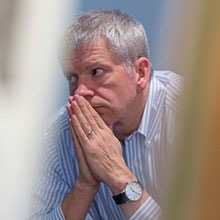 Thomson Reuters CEO James Smith is losing a member of his executive team, chief technology officer James Powell (photo).
US performance management company Nielsen has hired him for its own global CTO position with effect from 6 July. Nielsen provides media and advertising clients with audience measurement services across all devices where content video, audio and text is consumed.
Powell has spent 21 years in senior technology roles with Reuters and Thomson Reuters. At Reuters he was global head of the financial division's product development. Previously, he was with TIBCO Finance Technology and other firms.
At Nielsen, he will direct the technology, engineering and data science teams.
"Nielsen's global reputation for gold standard data combined with its position in a swiftly evolving marketplace and leading edge technology partners made this a rare opportunity," Powell said. ■