People
Jumping off the Middle East treadmill
Tuesday 29 December 2020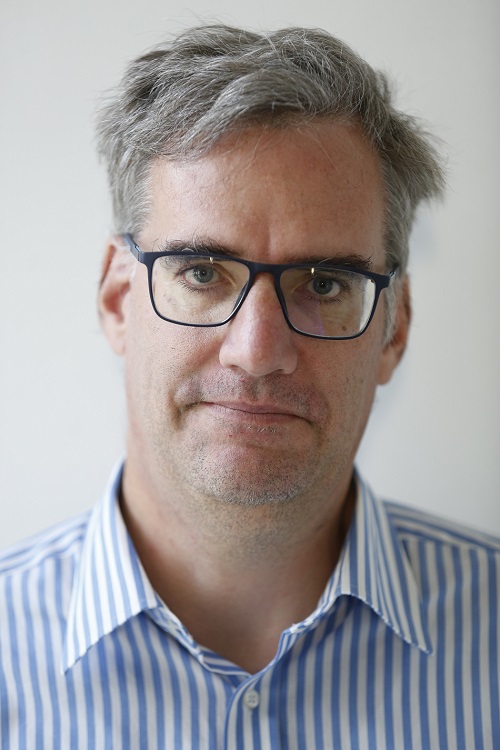 Ulf Laessing (photo), a veteran Middle East correspondent who started in Germany before running seven bureaus abroad, is bowing out after 23 years working for Reuters.
Laessing joined in December 1997 in Bonn where he translated Reuters news into German while dreaming of foreign postings before writing about German domestic politics, equities and the Frankfurt stock market.
During a stint in Cairo in 2003 in the run-up to the US-led invasion of Iraq, editors discovered his Arabic language skills and sent him off covering Gulf financial news, Saudi royals, the Haj pilgrimage, poverty in Yemen, Sudan's messy divorce, Libya's revolution, Boko Haram's insurgency in Nigeria, the battle over Mosul, Tunisia's democracy, and upheaval in Egypt.
In a farewell note to colleagues Laessing wrote that leaving Reuters was a "teary but by no means bitter moment as I have been able to work for the world's best new organisation, meet some of the brightest talents in the industry, make lifelong friendships and enjoy an extraordinary journey."
He learned as bureau chief how to sell cars, carry envelopes full of office cash in his underwear through militia checkpoints, and negotiate with property dealers, Nigerian FX traders and Libyan rebels-turned-officials.
Laessing worked in Bonn, Berlin, Munich and Frankfurt, then Kuwait, Riyadh, Khartoum, Tripoli, Cairo, Lagos, Tunis and finally Cairo again. In between, there were countless assignments from Morocco to Syria and Iraq. He fell in love with an Egyptian on his first foreign posting and then with the Middle East.
"My greatest journalist moment? Maybe my expulsion from Saudi Arabia" over anti-government protests in the momentous but short-lived Arab spring in 2011, when he became the subject of a Reuters story himself.
His biggest story was Libya. With a TV crew, photographer and security advisor, Laessing covered the final assault of rebels on Tripoli on 21 August 2011, overrunning Toyota pickups mounted with guns - the Gaddafi forces which mostly ran away. The Reuters team drove behind the rebels but had to abandon its car and walk the final stretch as thousands came out of their houses to join the fight clogging the coastal highway into the capital.
Laessing was posted as resident correspondent in Tripoli from 2013 to 2015 and also led coverage when he returned to the region as North Africa bureau chief based in Tunis from 2017 to 2019.
"When I arrived in 2013, there was still hope the country could make it after Gaddafi's overthrow, if you ignored the daily militia shootouts," he said. "My wife and I lived in a beautiful villa in Tripoli with gilded bathrooms and marble stairs where we often chilled out on the roof terrace. Last year I was there watching night drones selecting targets with laser beams before opening fire in Libya's latest senseless war. The only one unimpressed with the mayhem outside the home-cum-bureau was the office cat sleeping its days off on the garden table. I wrote a book to come to terms with what I saw and experienced."
Laessing ended his mail thanking local staff for their insight and noting that his wife always complained that he was married to Reuters not him. "It is true I felt I was on a treadmill with my body demanding rest while I could not find the off-switch. So now I can finally rest a bit."