People
Kurt Schork Awards honour Iraqi news fixer
Wednesday 8 November 2017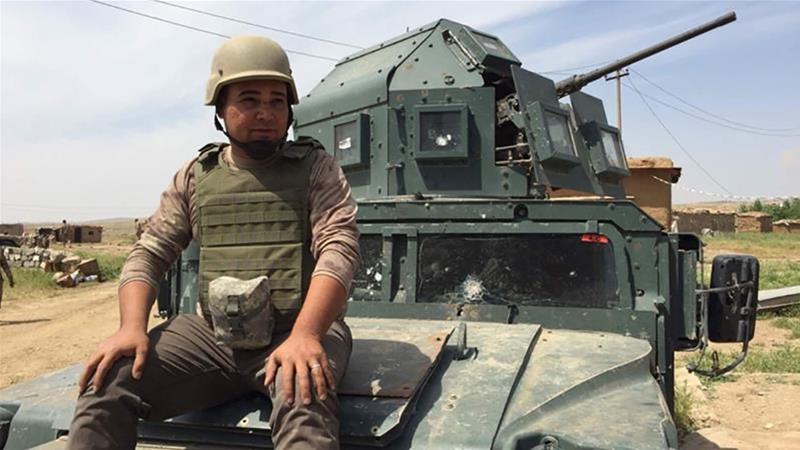 Winners of this year's Kurt Schork Memorial Awards for journalists included, for the first time, a prize for a news fixer.
Now in their 16th year, the $5,000 cash prizes are named in honour of American freelance journalist Kurt Schork who was killed in Sierra Leone in 2000 while on assignment for Reuters.
This year, 177 journalists from 63 countries submitted 531 published stories. A shortlist of eight in each of the two categories was judged by Reuters global editor Alessandra Galloni, Eye Witness Media's Sam Dubberley, and Cardiff University Professor of Journalism Richard Sambrook.
The inaugural news fixer award to recognise the unsung heroes of modern journalism was won by Makeen Mustafa (photo), an Iraqi who was nominated three times by international journalists working in Erbil.
News fixers are local guides who often act as translators, drivers and assistant reporters to correspondents visiting difficult, dangerous and hostile locations.
Mustafa's tremendous bravery, judgment, relentlessness, linguistic versatility, and resourcefulness in his work for a range of journalists were cited. He is passionately dedicated to his country and to ensuring the outside world understands the trials and hopes of its people.
He was unable to collect the award in person at Thomson Reuters' London auditorium on Tuesday because a UK visa was not granted in time.
John Beck, a British journalist based in Iraq, won the freelance category award for his reporting about the war in Western Mosul for Al Jazeera. The judges praised his stories for going "beyond the frontline and reporting about the innocent victims of war", deemed to be in the spirit of Schork.
New Delhi-based Indian journalist Soma Basu won the local reporter category for her originality, attention to detail and impressive writing. The judges said: "Tackling sensitive issues such as the skin trade and organ trafficking was risky and a story that had never been written about before". Her winning stories were published by Indian media platform Youth Ki Awaaz and expose the harrowing ordeal of Nepali women who are trafficked and forced to sell their skin to supply Indian's booming cosmetic surgery industry. ■