People
'We'll always have Paris' (with apologies to the film Casablanca)
Thursday 14 June 2018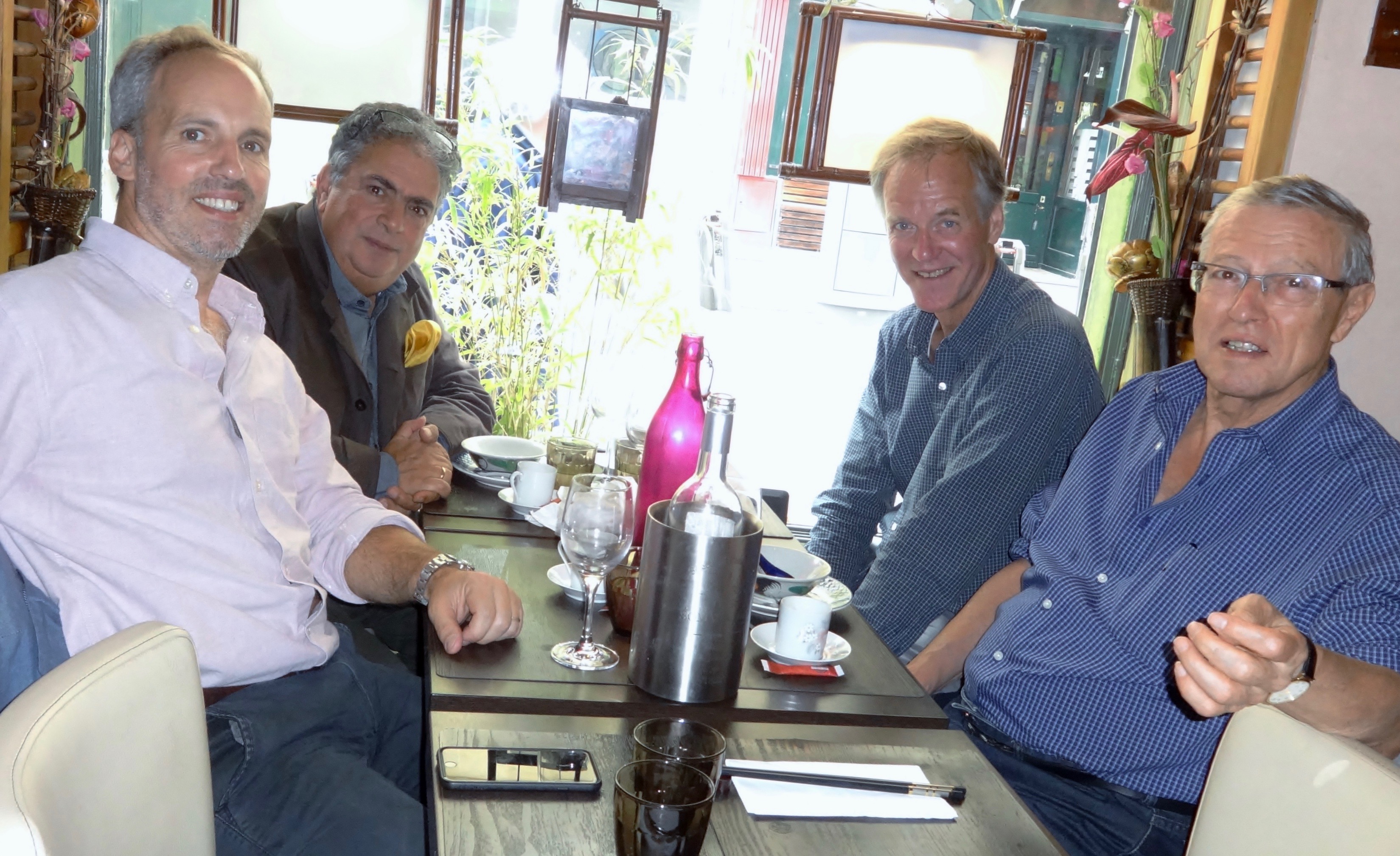 The French capital has always held a special attraction for many people, including Reuterians past and present.
Pictured having lunch in a Vietnamese eatery in the Latin Quarter are (L-R): current Paris chief correspondent Luke Baker, a Briton who arrived last year after occupying similar functions in Israel; former chief correspondent Paul Taylor who served in Paris in 1978-1979, 1991-1997 and 2008-2014; former correspondent Nelson Graves (Paris 1989-1994); and former correspondent Bernard Edinger (Paris 1971-1981 and 1990-2001).
Taylor, a Briton now also acquiring French nationality, Graves, an American who has already also taken on French nationality, and Edinger, a Frenchman, all live in Paris permanently and are married to French women.
Edinger says: "Getting together with old comrades from the 'Family News Agency' is always an immense pleasure because, as the saying goes, you can take the man out of Reuters, but you can't take Reuters out of the man!" ■