The Reuter Society
Jonathan Fenby
Tuesday 21 March 2017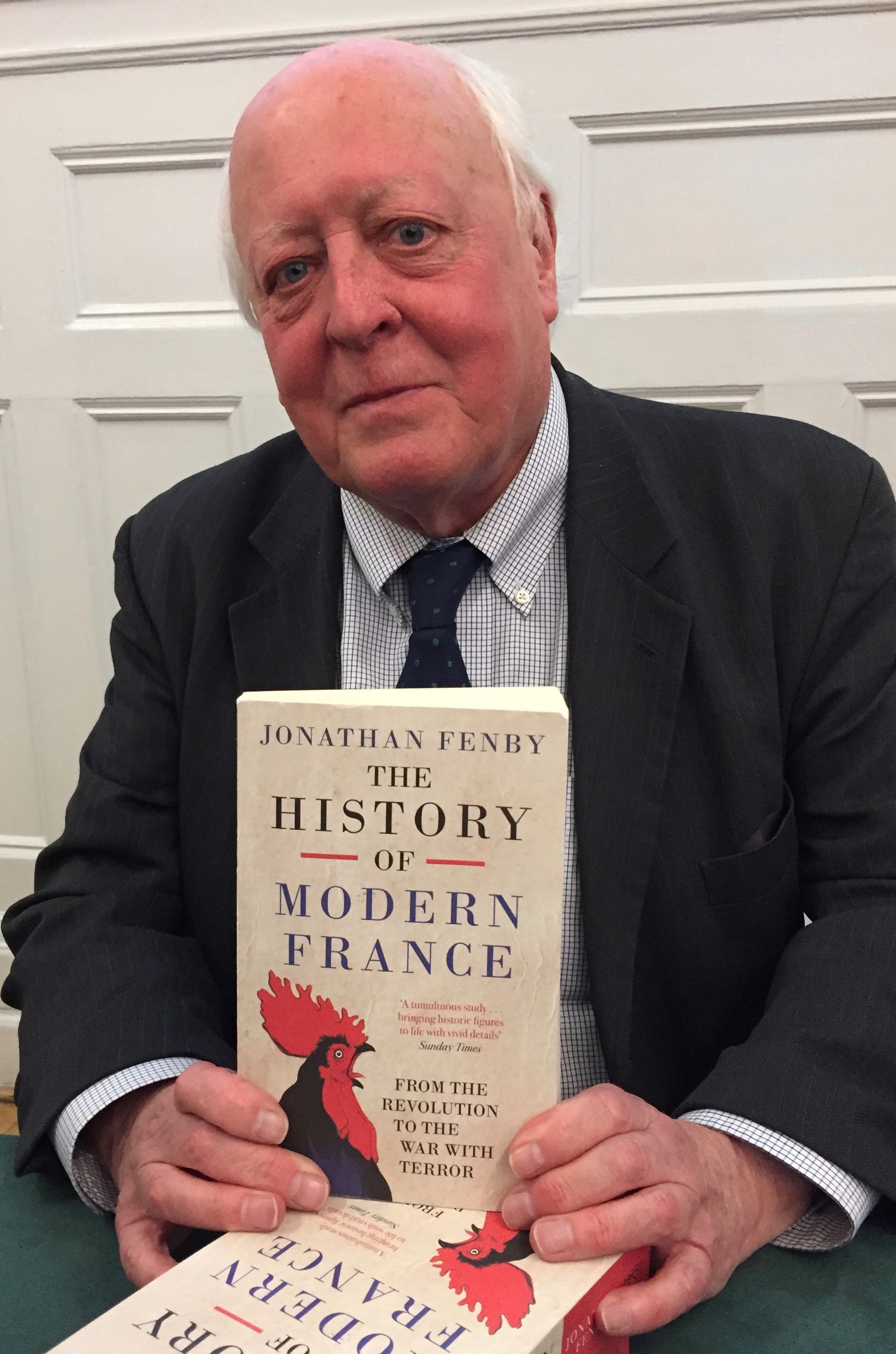 Jonathan Fenby (photo), former Reuters editor and author of four books on France, is putting his money on centrist Emmanuel Macron in the forthcoming French presidential election. Marine Le Pen has detoxified the far-right Front National and is enjoying a surge but is "still in La La Land", he told Reuter Society members.
Polls show that in May's second round of the "unprecedented" election Macron is likely to get 60 per cent of the votes, Le Pen 40 per cent, and Fenby thinks that is the logical outcome.
Whoever wins, he sees enormous political problems because the president needs a majority in parliament. "Whatever happens, we're in for a pretty unstable political situation in France," he said. There could be "a lot of street action".
Fenby, a Chevalier of the Légion d'Honneur and Ordre du Mérite, drew on his latest book on France, The History of Modern France: From the Revolution to the War with Terror, for a quick-fire summary of two centuries of French life.
He was with Reuters from 1963 to 1977, reporting from France and Vietnam, working on the World Desk in London and establishing and editing the Reuters World Service. Later he became editor of The Observer and the South China Morning Post. Eight of his 20 books are on China. ■