The Reuter Society
Jonathan Fenby
Thursday 10 October 2013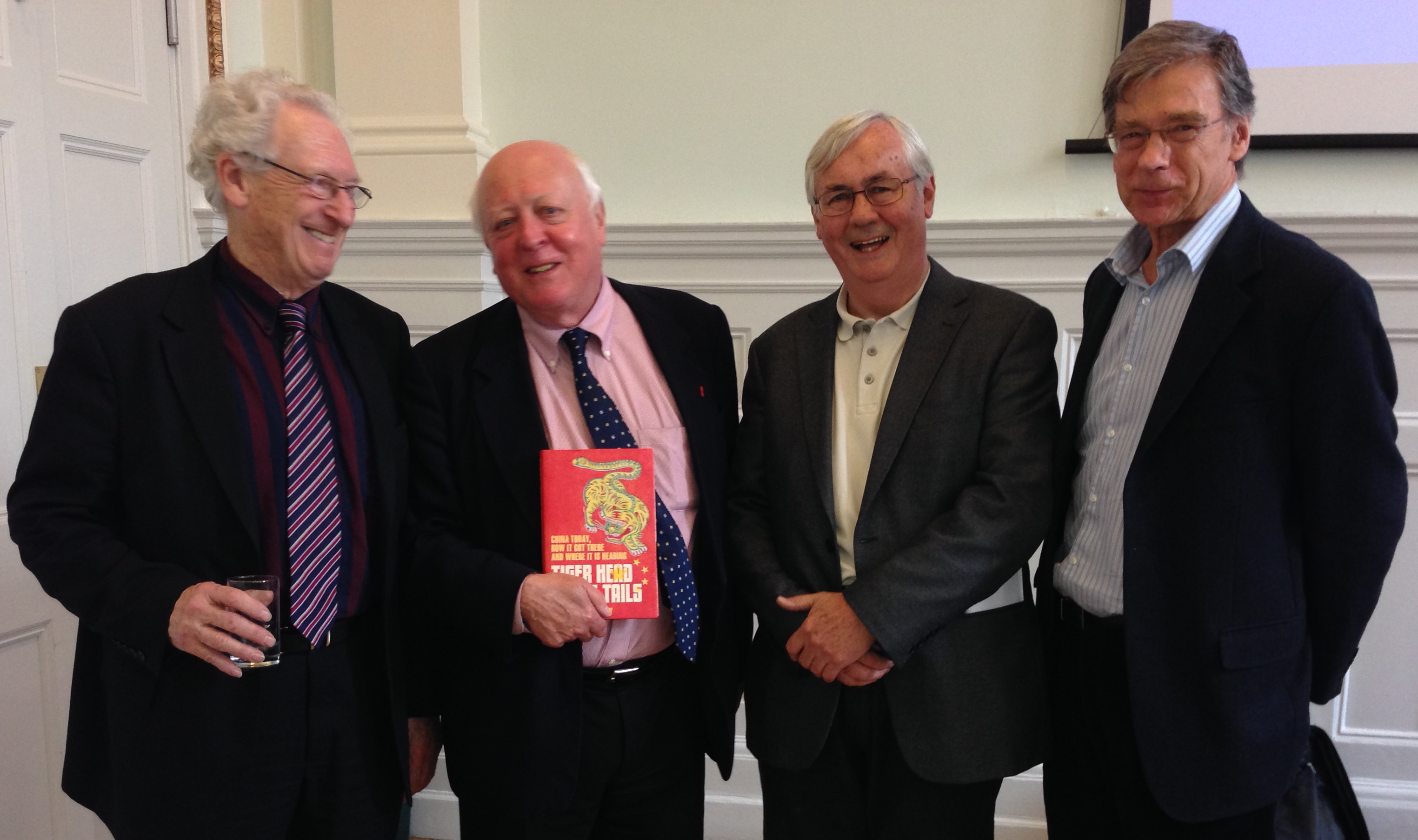 Old China hands (L-R) Anthony Grey, Jonathan Fenby with his latest book, Peter Gregson and Timothy Pearce.
---
China claims to be equal to America and wants to be treated as such. It also wants to be the world's number one power, says former Reuters editor and Sinologist Jonathan Fenby. But he is sceptical. "China is so far behind the United States in many ways that I don't think this is going to happen in my lifetime," he told a large audience of Reuter Society members that included old China hands.
Fenby, speaking on China's Unfinished Revolution - the challenges that face the 21st century's rising power, is the author of seven books on China, most recently Tiger Head, Snake Tails: China Today. Another is due to be published next year in which he argues that unhappiness among China's rising middle class - water shortages and pollution are among the issues - is the biggest threat to the regime and reforms are needed. The big question, as he told the Society, is whether the country's new leader Xi Jinping is willing to take the risk.
Editor from 1973 to 1977, Fenby went on to write for The Economist and become founding editor of The Independent, deputy editor of The Guardian, editor of The Observer and of the South China Morning Post. He has been decorated by the governments of Britain and France.
Earlier at the meeting members observed a minute's silence in memory of the Society's founding chairman Aleco Joannides, who died in July aged 90. ■