Archives
Charles Dickens and 'the great Reuter'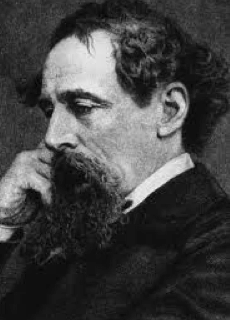 Charles Dickens, widely credited as having invented the spirit of Christmas with his "ghostly little book" A Christmas Carol, once had fun at the expense of Paul Julius Reuter.
At a dinner of the Newsvendors' Benevolent Association in 1865 the great novelist, four years older than Reuter and by then a household name in Victorian society, joked thus:
"Imagine all sort and conditions of men dying to know the shipping news, the commercial news, the legal news, the criminal news, the foreign news and domestic news… Why, even Mr Reuter, the great Reuter whom I am always glad to imagine slumbering at night by the side of Mrs Reuter, with a galvanic battery under the bolster, telegraph wires to the head of his bed, and an electric bell at each ear, even he would click and flash those wonderous despatches of his to little purpose, if it were not for the humble, and by comparison, slow activity, which gathers up the stitches of the electric needle, and scatters them over the land…"
Dickens, (photo), is reputed to have written A Christmas Carol in six weeks to meet the expenses of his wife's fifth pregnancy. It was originally published on 19 December 1843 by Chapman and Hall, a London publishing house. The first print run of 6,000 copies sold out by Christmas Eve and by the following May seven editions had been published. It has never been out of print and has been adapted many times for film, plays, opera and other media.
In the mid-20th century Chapman and Hall became part of Associated book publishers which was acquired by the Thomson Corporation in 1987. Eleven years later the name was sold again as part of Thomson Scientific and Professional. It remains an imprint for science and technology books, says John Entwisle, company archivist.
Dickens' hand-written manuscript is kept at the Morgan Museum in New York. ■