Comment
The day Warsaw Pact forces arrived to end the Prague Spring
Sunday 26 August 2018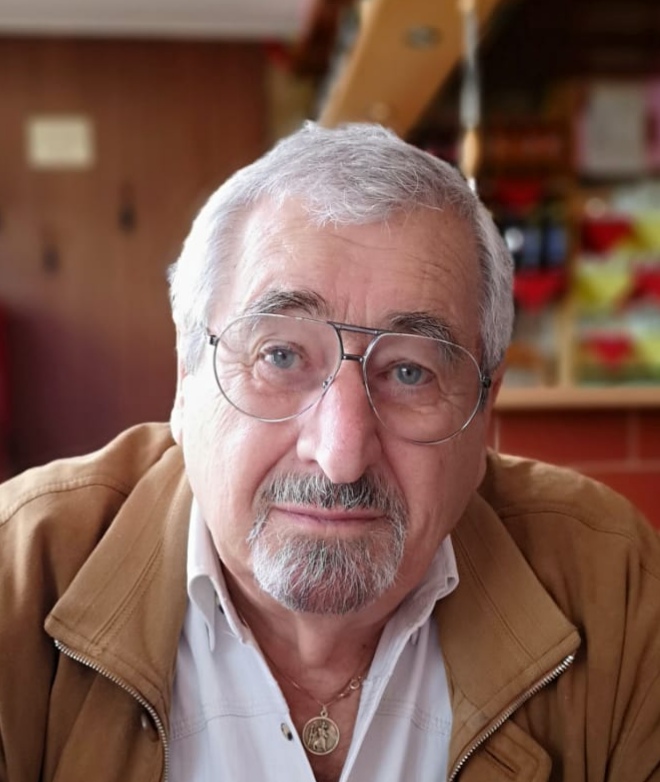 Former Reuters correspondent Jan Krcmar (photo) visited the studio of Radio Prague last week on the 50th anniversary of the 1968 Warsaw Pact invasion of Czechoslovakia to forcibly end the Prague Spring reform movement led by Communist leader Alexander Dubcek.
Johnny, as he was known to Reuters colleagues during nearly 30 years with the company in Prague, Vienna and Slovakia, was then working for the Czechoslovak national news agency CTK.
Here are extracts from the interview. For those who want to read the whole thing, or listen to his voice, click on this link.
"It was completely irrational. Nobody knew what was happening. I lived one street above Czechoslovak Radio and I was woken up by my next-door neighbour who said "The Russians are invading us!" and I thought, she's an old lady, she probably listened to the radio and God knows what she heard, but then I heard the sound of big airplanes flying right over our house in the direction of the military airport in Kbely and they were coming in two-to-three-minute intervals. So I switched on the radio and the first thing I heard was a statement in bad Czech saying that the armies of the Warsaw Pact had come to the assistance of Czechoslovak patriots."

"From the window of my flat I was able to see down into Italska street and all of a sudden down from the park on the other side of Italska there was a column of trucks with armed soldiers on the back and they were coming down towards the main road and they were clearly going to move up to the radio. At that moment the driver of a bus coming from the other side saw this column and he swerved and blocked the street with his bus in order to stop them. And a lot of people rushed over and turned the bus on its side. And then there was a tram that stopped and they tried to do the same with that in order to create a barricade."

"We continued working until at about 10 pm, because the Russians couldn't find us. What was happening was that people were taking down road signs, all over Prague, all over the country. The Russians had maps, but they couldn't figure out where they were. So they knew that CTK was somewhere hereabouts but when they asked for directions people sent them in the opposite direction."

"In the meantime, we had agreed with the editor in charge… that we would prepare two reports - one saying that the Russians were entering the building and the second saying this is the last transmission by the CTK news agency."

"And then at about 10 pm our colleague from downstairs said OK they are outside, they are coming in. So I pressed the button and started transmitting. The first report, that the Russians are entering the building went out. And the second, saying this is the last message from the free CTK news agency, was running on the tape next to me when all of a sudden the door opens and in comes a small figure with a helmet right down to his eyes, a coat all the way to his feet, with a machine gun and he just stood there, probably just as scared as we were. He was followed by two men in civilian clothes who were saying in Russian 'Stop everything, STOP, STOP, STOP'. And the second message was still going out and one of them came and tried to stop the transmitter and failed, so he just tore the tape off. So the second message only went out in part."

"So we started talking to these guys, saying 'What's going on? What are you doing? Why are you here?' and they said we've been told that there's a counter-revolution and God knows what's going on. So we said, look, nothing is happening. Our president, who is a hero of the Soviet Union even, said that you've got nothing to do here."

​
​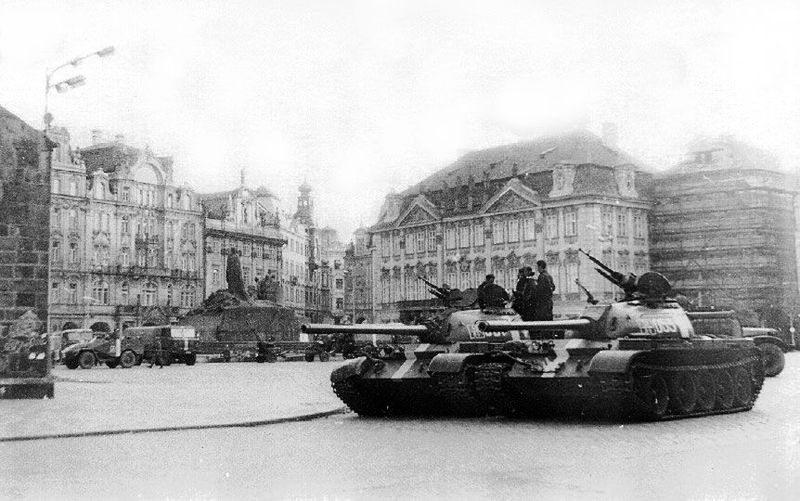 ■