Comment
Time to stand and stare
Tuesday 17 April 2018
Farewells from several former colleagues have appeared on The Baron in recent months. More may follow as Blackstone takes control of Thomson Reuters' financial and risk business.
A poem I read on the London Underground cheered me up as I was preparing to retire in 2000 after 42 years with Reuters.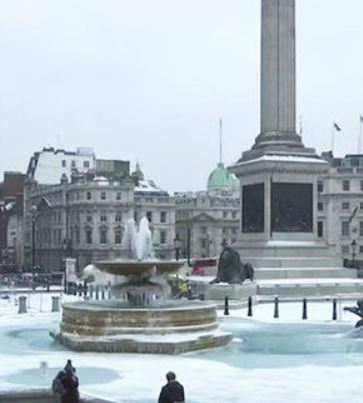 Printed on a poster were the words: "What is this life if, full of care, we have no time to stand and stare."
The poem by WH Davies was a comment on the hectic pace of modern life and the pleasure of stopping to admire the beauty around us.
I hope it lifts the spirits of my retiring former colleagues as it did mine.
Robert Doty, the veteran New York Times correspondent in Rome in the 1960s, said as we waited for a Vatican press conference to start: "Do you know what I would like to do when I retire? I would like to spend a whole day in the Sistine Chapel gazing at the ceiling and Michelangelo's 'Last Judgment'."
I do not know if Bob fulfilled his dream. On a recent holiday in Italy I could only manage to stand and stare in the Sistine Chapel for 10 minutes before being swept away by a wave of Chinese tourists.
PHOTO: Trafalgar Square on 1 March, the first day of Spring 2018. ■