News
Reuters job cuts hit news pictures staff
Friday 21 November 2014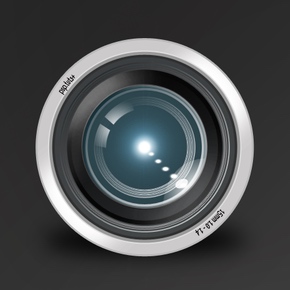 More members of Reuters photography staff have been shown the door this week as the picture service continues a downsizing that first gained public attention last summer.
Thomas Szlukovenyi, picture editor for North America and former global picture editor, and Peter Jones, chief photographer for Canada as well as being the Canada and North American sports photo editor, were the latest North American casualties in Toronto.
The photo cuts in North America are part of a Thomson Reuters plan to eliminate jobs globally, including possibly photographers in Europe and the Middle East, the US National Press Photographers Association said.
In August 2013 Reuters launched a plan to axe all of their contract sports photographers in North America as they turned the business over to USA Today Sports Images, the NPPA said.
"Speculation now has it that Reuters is pulling money out of the still photo operation and cutting some photographer's jobs in order to put more money and emphasis behind the 'television app for news junkies' that it launched at a high-dollar party last week at headquarters...
"Some photographers at Reuters told News Photographer that recently there has been a clear shift in emphasis in the pictures operation, moving away from stills and to support the new television efforts," the NPPA said.
After word spread through Reuters about Jones and Szlukovenyi, this week Szlukovenyi sent a note to the staff. He said that he will remain in his post until the middle of December, and then plans to move to Europe where he will be a freelance editor for the picture service.
In February Gary Hershorn, former global picture editor for sports, was informed that "due to changes in coverage" his position had been eliminated. He has since moved on to work for Flipboard.
Reinhard Krause, Reuters global picture editor, reports to John Pullman in London, who is the global editor of Reuters video and pictures. News Photographer magazine obtained a copy of the internal memo that was sent to the photo staff this week from Krause.
He wrote: "We have taken a number of steps this week across the Pictures organisation. These come in response to the changes in the Media landscape and the news cycle and are part of our ongoing efforts to put the operation on a firmer financial footing and to prepare it to embrace future opportunities.
"After a careful review of staffing, we have taken the always difficult decision to make reductions in a small number of select locations, with a view to ensuring the smallest possible impact on the file.
"In addition, Tom Szlukovenyi has decided to leave the company and return to Europe. Tom has had a superb and storied career with Reuters and I would like to thank him for his excellent work the past three years overseeing the North American file. With Tom's departure, we will be restructuring Pictures management in the Americas to bring North and South America under a single umbrella."
Krause's note also said, "It is important to stress that we do not expect the photographers who remain to do more than their existing jobs. We understand that regions affected by reductions may not be able to produce the same volume of output as before, so we will set priorities to ensure we focus on the most critical international stories as well as those images that will set us apart." ■